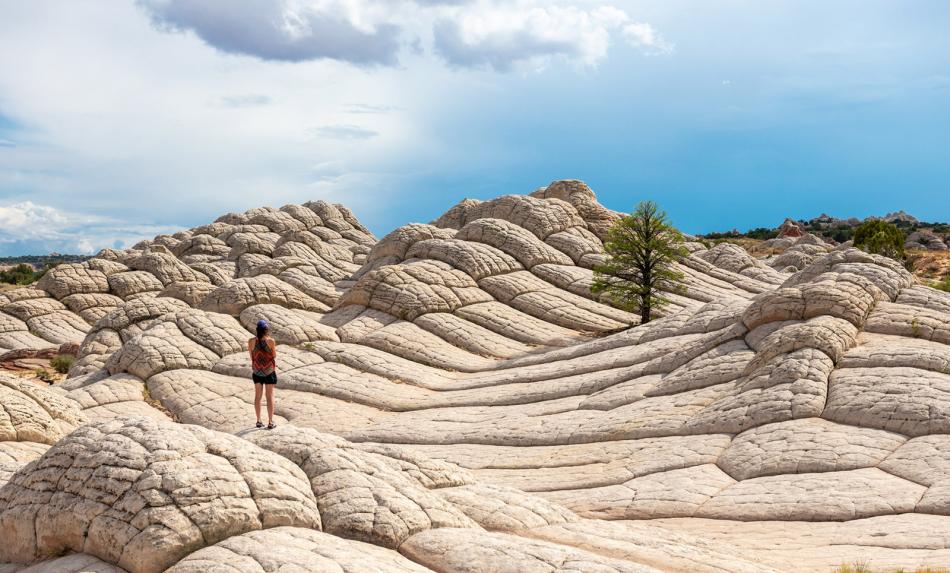 One Week, 13 Hidden Gems in Northern Arizona
See as many of northern Arizona's less frequently traveled treasures as possible during this six-day trip that starts and ends in Las Vegas. You'll visit some of the most unique destinations in the American Southwest, from Route 66 oddities to privately-guided wilderness areas overflowing with history.
This six-day itinerary can cehttps://www.visitarizona.com/storm/entries/blogDirectory/395526-one-week-13-hidden-gems-in-northern-arizona/#rtainly be done in under a week, but you may wish to add a few days to enjoy lingering in one or two of the destinations. If you only have a week to spare, this fast-paced itinerary will let you see as many off-the-grid destinations in northern Arizona as possible.
DAY 1: FREDONIA
2 Hours 54 Minutes - 192 miles / 309 km
After arriving in Las Vegas, Nevada, rent a four-wheel-drive car, and journey to the small town of Fredonia, Arizona. Home to just over 1,000 people, Fredonia is known as the gateway to the North Rim of the Grand Canyon—a hidden gem that receives only 10 percent of all visitors to the national park. (While this itinerary doesn't include the Grand Canyon, we certainly recommend a visit to either the North or South Rim.)

Spend the night at the Homesteader Cabin, a remote but plush historic site located on a private 400-acre ranch. High-speed WiFi allows busy travelers to get things done, but we wouldn't blame you for unplugging while you pass the night in much the same manner as early pioneers (although you'll have the benefit of a flush toilet and shower).
DAY 2: VERMILION CLIFFS NATIONAL MONUMENT
47 Minutes - 43 miles / 69.2 km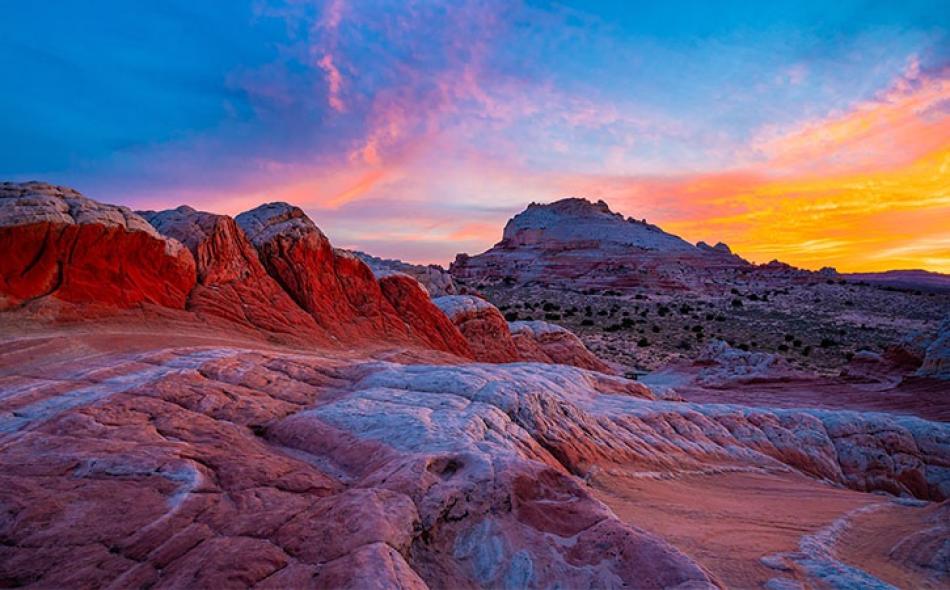 The next day, continue to Vermilion Cliffs National Monument. This natural resource gained popularity in recent years thanks to the newfound fame of one of its rock features: The Wave. While visitors need a permit to access that specific photo op, the entire park is worth exploring. White Pocket and Coyote Buttes offer excellent hiking, but no matter where you explore, you're bound to find stunning rock formations and views. Remember to pack plenty of water and always follow Leave No Trace Principles while you are adventuring in northern Arizona and beyond.
DAY 3: KAYENTA
2 HOURS 12 MINUTES - 138 MILES / 222 KM

The following morning, drive to the town of Kayenta, located just 20 miles down the road from the world-famous Monument Valley Navajo Tribal Park. Here, within the Navajo Nation, there are several hidden gems worth discovering. The first is Mystery Valley, a beautiful off-the-grid destination that many describe as being similar to a moonscape. Here, in the seemingly barren landscape are many ancient ruins, petroglyphs, and even wildlife. (Please note that visitors are required to hire a guide at Monument Valley to explore Mystery Valley.)

On your way out of town, swing by the Kayenta Burger King. You'll pick up french fries as well as take an unexpected look at the Navajo Code Talkers Display—a small museum dedicated to the brave individuals who played an integral role in the United States Marines in World War II.
DAY 4: WINSLOW
2 Hours 50 Minutes - 148 miles / 238 km
Day four holds more surprises and delights for those in search of Arizona's hidden gems. Heading west, you'll encounter Rock Art Ranch just off Highway 40. This working cattle ranch is owned and operated by Brantley Baird, who has lived on the property since 1948. Part wilderness area, part museum, Rock Art Ranch is a living ode to those who came before. Join Baird for a tour of the property to see petroglyphs, ancient ruins, and a small museum with American Indian and pioneer artifacts on-site. Just be sure to call ahead to arrange a tour, or you might be left standing at the gates with no way in.

Next, roll through Winslow, Arizona—the corner of which was forever memorialized in the Eagle's song, "Take It Easy." Even those who aren't familiar with the tune will enjoy the lively energy at the corner of Kinsley & E 2nd St; Glenn Frey fans will be enamored. Take a moment to enjoy the Standin' On the Corner Park before carrying on to a more macabre destination—the Apache Death Cave, 25 minutes further west. The cave was the site of a gruesome massacre that took place in 1878, in which more than 40 Apache Indians were trapped and killed as revenge for an earlier attack on the local Navajo community. A stop here serves as a reminder of the storied history of northern Arizona and that we are simply visitors to this beautiful landscape.
DAY 5: WILLIAMS
1 Hour 22 Minutes - 90.5 miles / 145.6 km

Spend the day exploring the sights, flavors, and national monuments of Flagstaff, Arizona.
DAY 6: PEACH SPRINGS
1 Hour 15 Minutes - 80 miles / 128.7 km
Journey to Peach Springs on day six. This charismatic town on Route 66 was the inspiration behind Pixar's beloved film, "Cars." Spend the morning getting acquainted with its characters and decor. Then, experience a tour at the world-famous Grand Canyon Caverns. This lengthy cave system is half nature preserve, half theme park. Kids and adults alike will be non-stop entertained for their entire visit to Peach Springs and all of the colorful attractions found there.
DAY 7: LAS VEGAS
2 Hours 34 Minutes - 157 miles / 252.6 km

Finally, it's time to return to Las Vegas. But not before squeezing in a final hidden gem along the way. Located en route is the Arizona Hot Spring Trail; a five-mile round trip excursion that is best enjoyed during spring and fall (avoiding the heat of summer). Park at the trailhead and follow in the footsteps of other travelers down a rocky arroyo to a hidden hot spring. It can be a little tricky to find your way on this trail, so be sure to pack enough water and tell a friend your hiking plans. (For safety precautions and additional route-finding information visit the National Park Service website for Arizona Hot Spring Trail.) A soak in this natural hot spring makes for a wonderful grand finale to a week of off-the-grid adventure in northern Arizona.