A Hot Tub in the Desert: Hot Well Dunes Recreation Area
Here's your need-to-know guide to visiting the Hot Well Dunes Recreation Area in Arizona, from times of year to visit and what to pack to permits, directions and fees.
Did you know: There are roughly 640 million acres of public land for visitors to enjoy throughout the United States? These lands are managed for the benefit of present and future generations by four federal agencies, each with a unique mission:
Bureau of Land Management (BLM)
U.S. Forest Service (USFS)
U.S. Fish and Wildlife Service (USFWS)
National Park Service (NPS)
BLM lands comprise the most acreage of all public land—of the 640 million acres, 245 million are managed by the BLM. In Arizona alone, there are 12.1 million acres of BLM land—beautiful landscapes just waiting to be explored. These areas tend to be more remote and more difficult to access, with fewer amenities, but they also offer intrepid adventurers a chance to experience the wonders of nature up close and personal.
Hot Well Dunes Recreation Area
An off-highway vehicle (OHV) playground, Hot Well Dunes Recreation Area offers riders 2,000 acres of rolling dunes to explore in southeastern Arizona. Created two million years ago when a shallow lake dried up and winds blew its sandy beaches into dunes, this area features low, sparsely vegetated dunes for OHV riders who want a leisurely experience and large, competition-style hills for those seeking a thrilling challenge.

But off-roading isn't the only draw. Solar power pumps hot artesian well water into two tubs at Hot Well Dunes' campground, inviting visitors to soak tired muscles after a long day in the dunes.
Getting here
Hot Well Dunes Recreation Area is located about 30 miles southeast of Safford, two hours northeast of Tucson, or four hours southeast of Phoenix. From Safford, take Highway 70 east to Haekel Road, and continue to Hot Well Dunes. You can also get to Haekel Road via Highway 191 to Tanque Road, located near milepost 105, then head south when you get to Haekel Road.

BLM Safford Field Office
711 14th Ave., Safford
Hours: 8 a.m.-4:30 p.m., Mon.-Fri.
(928) 348-4400
When to go
Because Hot Well Dunes is located in the desert, summer temperatures hover around 100 degrees Fahrenheit, making it uncomfortable to camp and recreate June – September. To experience ideal weather, visit in the fall or spring. And to avoid the crowds, which are particularly plentiful during weekends—especially Easter weekend, according to Scott Cooke, field manager for the BLM Safford Field Office—consider a visit during the week.
What it costs
Hot Well Dunes Recreation Area charges a $3 fee per vehicle per day regardless of whether you're there to camp, soak in the tubs or enjoy other activities. There are no additional fees for camping.
What you need and how to prep
As with most destinations in the desert, it's essential to bring plenty of water to Hot Well Dunes Recreation Area. Aim for two gallons of water per person, per day. This BLM land is in remote backcountry, so be sure to inform others of your plans—where you're going, when you're leaving, and when you expect to return—before departing for your trip.

Fuel up on gas in Safford before driving to the recreation area and bring all food and necessities as there are no nearby stores at which to purchase last-minute items. Suggested packing list:
Food
Water
First aid kit
Sunscreen
Wide-brimmed hat
Sunglasses
Face covering to protect against blowing sand
Bathing suit and towel for the soaking tubs
Paper (non-digital) map of the area
GPS tracker
Backup charger for your cell phone
It's also useful to bring a shovel. The sand can get very deep in this region, increasing the possibility of getting your vehicle stuck. You can access the recreation area and campsites in a passenger car, but officials strongly recommend a high-clearance vehicle with four-wheel drive.

Driving an OHV? Make sure to display a valid OHV decal. This decal is required by law to operate OHVs on public and state trust lands in Arizona. It's available for purchase ($25) online thru Arizona Game and Fish.
Things to do
Most visitors trek to Hot Well Dunes Recreation Area to ride OHVs, and this area stands out from other destinations in the state for two reasons. First, all OHV vehicles are welcome here, from ATVs and motorbikes to sand rails and four-wheel-drive trucks. Second, as long as you stay inside the recreation area's fenced boundary, you can ride wherever you want. Once you continue past the fence, you can only ride on designated trails and roads.

Cooke recommends riders of all skill levels check for steep drop-offs before riding over the crest of a dune and to be aware of other riders, who may be coming from unexpected directions.
Where to camp
On BLM lands, you can choose either dispersed or developed camping.

Dispersed camping is camping in a previously disturbed site (meaning, people have camped here before and the site is already impacted) that sits off an existing road or trail and outside of a developed campground. In these areas you're allowed to camp for up to 14 days, then you must move at least 25 miles to a new site if you'd like to set up camp again.

A developed campground typically has restrooms and trash removal. Some will have water access. Hot Well Dunes Recreation Area offers 10 developed campsites with vault toilets. Each site comes equipped with a fire ring, picnic table, shade awning and grill. The sites are available on a first-come, first-served basis, but you can set up camp anywhere within the area's fenced boundary. Make sure you pack out whatever you pack in.
What to expect
More fun—albeit, at a more leisurely pace than OHV romping—awaits at Hot Well Dunes' soaking hot tubs. Every morning, solar panels power the pumps that fill the two tubs with 106-degree Fahrenheit water from a geothermal pool discovered by drillers hunting for oil in the 1920s. (If you look about 100 miles west of the well, you can see what remains of the drilling equipment they used.)

The tubs look like any typical backyard hot tub with handrails and fences encircling their perimeters. Because the water is so warm, it can soothe aching muscles and ease the body's tensions after an active day. However, it can also pose a health risk to those with high blood pressure, heart ailments and other serious medical conditions. Cooke advises people with these conditions to consult their doctors before soaking in the tubs.
Accessibility
The 10 campsites at Hot Well Dunes' do not offer ADA-accessible amenities.
---
Hot Well Dunes is a unique landscape with ecologically diverse topography that is worth preserving. Adhere to the Appreciate AZ principles as much as possible so future visitors may continue to enjoy this backcountry treasure.
Visit Roper Lake State Park, located near Safford in southern Arizona, for fishing largemouth bass and rainbow trout, stay for camping, plus...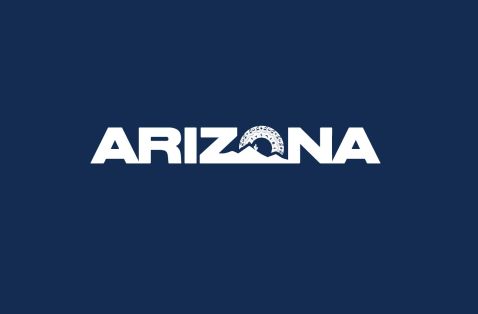 Hike off-trail in Gila Box Riparian NCA, a beautiful rugged territory located 30 miles northwest of Safford, Arizona.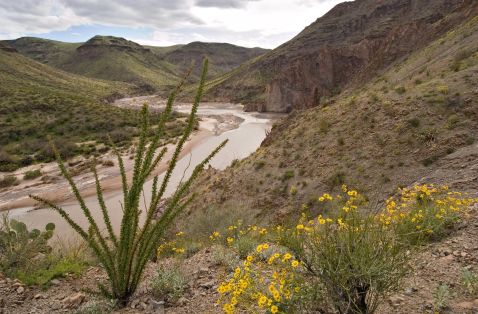 Cities
Sample some authentic mexican food. Arizona's salsa trail runs through friendly Safford, where there are more than a dozen mexican restaurants,...