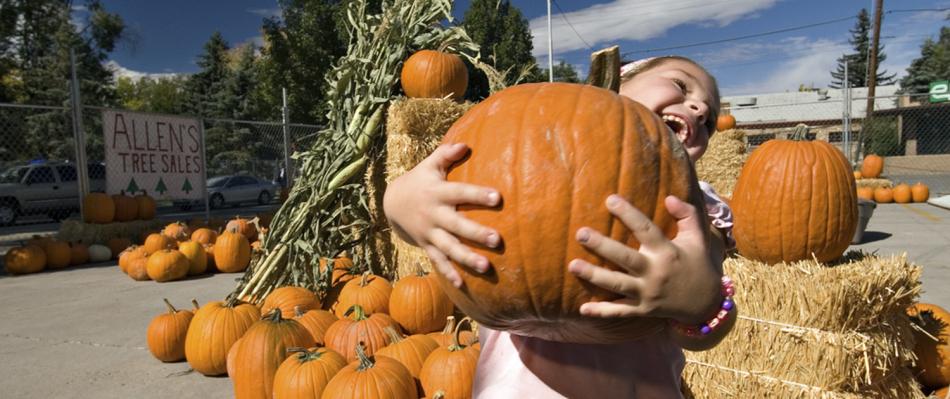 Five Days of Farming Fun
From you-pick orchards to how-it's-made tours, try Arizona's varied agricultural experiences for fresh family fun.
Take a five-day trip to some of the finest open-to-the-public Arizona farms and orchards and see why the state is renowned for diverse climates and crops.
On this journey, you will be able to take home an assortment of produce - possibly picked by you - as wells as pecans, olive oil, goat cheese and much more.
Day 1: Head for the hills
Begin your farm tour in the small central Arizona town of Cornville, just a short drive from Sedona and Cottonwood.
Procure your first batch of fresh, homegrown produce at Folded Hills Orchard. From mid-June to September, Folded Hills offers many varieties of apples and, seasonally, blackberries, peaches, and tomatoes. Pick your own or purchase at the stand.
Day 2: Just peachy
Start your day at Tolmachoff Farms in Glendale in northern Phoenix. The whole family will enjoy a morning train ride around the grounds, as well as the petting zoo, pedal carts, and fresh produce stand. Each October, a pumpkin patch and six-acre corn maze add to the fun. (The more courageous can try the haunted corn maze.)
Credit: Stephanie Forrer
Hold off on lunch until reaching Queen Creek Olive Mill on Greater Phoenix's southeastern edge. After eating fresh bruschetta and sandwiches at the mill's restaurant - which was touted on the Food Network's The Best Thing I Ever Ate - take a 30-minute tour of the mill, then sample oils and stuffed olives. Buy some of the local flavors from the on-site market to enjoy at home.
Your last destination lies just across the street: Schnepf Farms. Famous for its peaches, Schnepf Farms features a petting zoo, play yard, train ride through the fields, and "U-pick" organic garden and orchard. Visit the Country Store for crafts and jarred products, and just try to resist the fresh-baked cinnamon rolls, muffins, and pies.
Day 3: Mmmm…milk
Beginning in October, Shamrock Farms in Stanfield (about an hour south of downtown Phoenix, near Interstate 8) offers a 60-minute tour of its dairy farm on an open-air tram. Watch a farmer milk a cow, pet a calf, and - if you're lucky - witness the birth of a calf.
While away the afternoon enjoying premium ice cream and soft pretzels at the farm's Roxie's Ice Cream Parlor. Pay a visit to Roxie's gift shop, then explore the dairy museum to see how the company grew from 20 cows and a Model T delivery truck in 1922 to more than 10,000 cows and a team of semi-trucks today.
Day 4: An apple a day…
Spend your day in Willcox, a town brimming with farms to explore.
Head to Apple Annie's Orchard for the Saturday or Sunday all-you-can-eat pancake breakfast. Apple Annie's farmland seasonally sprouts peaches, Asian pears and, of course, apples - all ripe for the picking. Enjoy the aroma of homemade pies and apple bread being prepared in the bakery, visit the fudge kitchen, and shop for toys and crafts in the gift shop.
The tasting room at Keeling Schaefer Vineyards / Credit: AOT
From apples to grapes: Adults can tour, sample and sip from any one of the many award-winning wineries and tasting rooms in Willcox Wine Country. Three-quarters of the grapes grown in Arizona come from Willcox and the surrounding Sulphur Springs Valley, owing to its perfect climate, high elevation, and sandy soil.
Day 5: Go nuts
South of Tucson, in nearby Sahuarita, is the Green Valley Pecan Company, possibly the largest organic pecan farm in the country.
It distributes nuts nationwide, but you can sample from the source. Stop in the factory store for tastes of natural and candied pecans, as well as cookies, jams, and barbecue sauce.