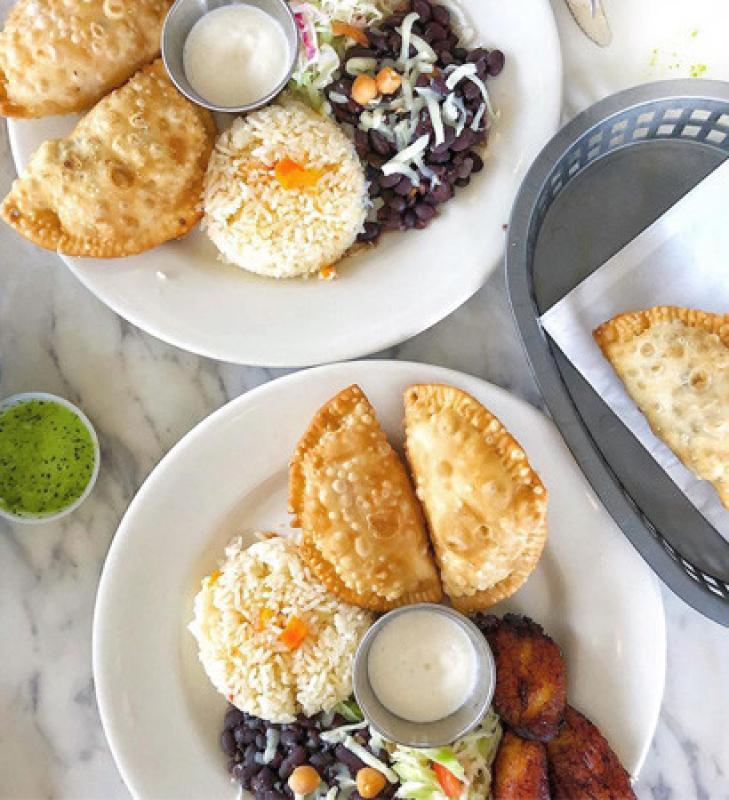 Eat Like A Tourist: Mesa
You know the phrase: "Eat like a local." But what if you want to be an unapologetic tourist and try an Arizona restaurant you've been hearing about for years? There's a reason these places are famous, right?
This edition of "Eat Like a Tourist" takes us to Mesa.
ALL PIEROGI KITCHEN & EURO MARKET


Why it's famous: A magnet for Chicago ex-pats seeking Eastern European comfort food

All Pierogi dishes up food like your babcia or babusya made if your grandmother happened to be Polish or Ukrainian. The cafe's menu will comfort you with all kinds of pierogi—like sauerkraut and mushroom or beef and potato—not to mention green borscht made with sorrel, plus cabbage rolls, potato pancakes and more. For dessert, the powdered-sugar-dusted hruschiki (kruschiki), poppyseed rolls and Napoleon cake speak of Euro Chicago bakeries. Toast the old country with Polish and Ukrainian beers or sample wine from the Georgian Republic. You can also get food to go at the adjacent market, which is crammed to the rafters with necessities like kielbasa, buckwheat groats, dried mushrooms, pickled herring and fresh-baked pączki.

ASIAN CAFÉ EXPRESS

Why it's famous: A pioneer in Mesa's burgeoning Asian District

Since opening in 2005, Asian Café Express has found itself at the epicenter of Mesa's quickly growing Asian District, filled with restaurants, markets and other businesses. Skip the first menu that you'll likely be handed at this sunny, folksy eatery (it's good, but loaded with standard Chinese fare) and instead ask for Hong Kong-style offerings. You'll be rewarded with dishes like preserved egg and shredded pork congee, squid with yellow leeks and bean sprouts, or eggplant with minced pork. On a cool day, go for the bitter melon and beef hot pot. Wash it down with a refreshing sweet iced coffee and milk tea blend. Have a secret source for fresh seafood? Bring it in, and the restaurant will cook it to order.

CIDER CORPS

Why it's famous: Arizona's first cidery and taproom

Brothers Josh and Jason Duren opened Cider Corps on Veteran's Day, 2017 for a reason—Jason, a marine, is a Purple Heart recipient. Their cidery, located in a historic downtown Mesa warehouse, has a menu loaded with military references, like their signature, six-apple blend Semper Vera cider, the orange- and black tea-laced Private Palmer and the tropical Mango Foxtrot. Best way to sample? Order a flight to sip some of the 15-plus ciders on tap (selection changes regularly). If you're hungry, gather around the warm glow of the pizza oven at one end of the warehouse for, say, a potato and bacon pie from Myke's Pizza.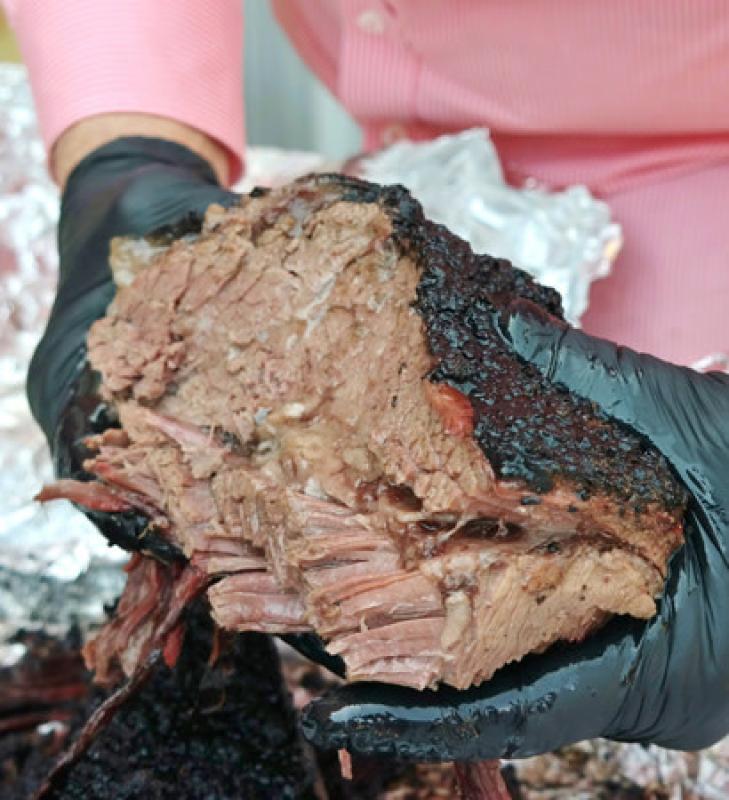 JALAPEÑO BUCKS

Why it's famous: Old-school Arizona experience

For years, Dianne and Duaine Burden made hot sauce, salsas, burritos and pulled pork as a hobby for friends and family, who kept urging them to open a restaurant. Finally, in 2015, they launched Jalapeño Bucks, serving what they call Arizona-style barbecue and Mexican soul food out of a rustic, tin-roofed farm shed in the midst of the Burdens' historic family orange grove. The take-out eatery offers up hefty green chili pork burritos, smoky pulled pork and brisket sandwiches, salsas and more. You won't go hungry. It's also one of the stops on Mesa's agritourism-showcasing Fresh Foodie Trail. (Read more about the culinary offerings along the Fresh Foodie Trail here and here.)

If you visit Jalapeño Bucks during the spring, the scent of orange blossoms will entice you to dine outside at one of the restaurant's tables. If temps are high, take your food to go—there's no indoor seating.

REPÚBLICA EMPANADA

Why it's famous: Guy Fieri anointed it on Food Network's "Diners, Drive-Ins & Dives"

When he was traveling through South America, Marco Meraz developed a passion for empanadas, those tasty turnovers stuffed with savory or sweet fillings. In 2013, he launched República Empanada with his family in a repurposed midcentury building in downtown Mesa. With a backdrop of raw concrete flooring and works by local and regional artists, the restaurant's boho vibe is perfect for a menu with stars like the pernil empanada, filled with seasoned pork, and the El Capitan, made with ground beef, potato, eggs, olives and golden raisins, not to mention plenty of vegetarian options. Say yes to the cassava fries, then save room for the sweet stuff, like the Dizzy Fig, an empanada made with Mesa figs, mozzarella and dulce de leche.

WORTH TAKEAWAY

Why it's Famous: A foodie fave for craft sandwiches

With backgrounds in hospitality, Kelsey and Jim Bob Strothers always looked for interesting places to eat near their downtown Mesa neighborhood. Then they decided to open one themselves, Worth Takeaway, dedicated to community and serving craft sandwiches featuring local ingredients. The space is open and airy, with a cool, modern style and street-side patio. In the a.m., try the Croque Madame, a luscious, saucy-eggy concoction served over sourdough. At lunch, the crispy chicken, Italian grinder or bruschetta eggplant sandwiches ring all kinds of bells, while an ample burger makes its menu appearance for dinner. If you want an adult beverage, walk two doors down to Oro Brewing Company. You can get your sandwich delivered there.