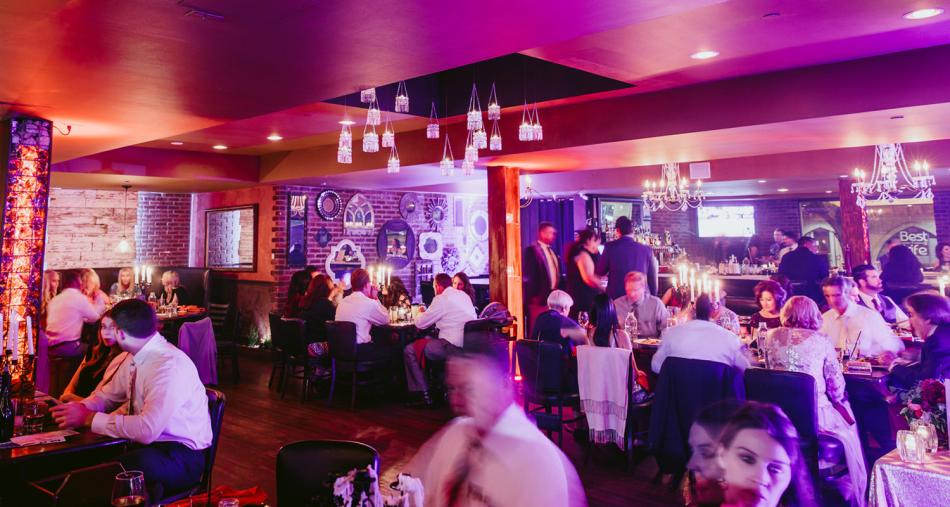 8 AZ Late-Night Eats from Fancy to Fast
After hours, and into the early morning, Arizona serves up food with a side of fun.
So much time - but so little to eat. It's a familiar dilemma for those out on the town until the wee hours. We've compiled a tasty selection of places that serve late-night bites to cap off a special evening or especially early morning. Bon appétit!
Ermanos Craft Beer & Wine Bar, Tucson
During the day Ermanos, true to its name, serves craft beer and wine a few steps away from Tucson's bustling downtown. On Friday and Saturday evenings, you can nosh and imbibe until 1 a.m. - and on most other nights, until midnight. The late-night menu is available from 10 p.m. to close and includes Southwest-inspired dishes like a house spicy chorizo beef burger and avocado fries. Don't forget to check out the cozy back patio!
The Parish, Tucson
Credit: The Parish
The Parish, a Southern-themed gastropub, is also a daytime restaurant but puts a little New Orleans in your mouth until midnight most nights of the week. Decked out in shades of seafoam green, matte black and magenta, with cut-glass chandeliers galore, the stylish establishment's evening menu ranges from casual snacks to sophisticated offerings like baked oysters bleu and "Hot Legs Le'Jean" - black-pepper-and-horseradish-rubbed frog legs wrapped in bacon.
Bitter & Twisted Cocktail Parlour, Phoenix
Downtown Phoenix's Bitter & Twisted Cocktail Parlour is known for its artistic and award-winning cocktails - its drink menu runs to 25 pages - and Tuesdays through Saturdays, it also offers after-hours dining until 2 a.m. Choose from items like Korean nachos, a "Dragon" dumpling burger and campfire marshmallows, all while sipping away in a space that was once Arizona's Prohibition headquarters.
Welcome Diner, Phoenix
Welcome Diner - a retro restaurant housed in a red-and-white 1940s-era dining car surprisingly located in a residential Phoenix neighborhood - serves up craft cocktails and casual eats every night of the week (save Mondays) from 5 p.m. to 2 a.m. The most popular item is Big Jim, a fried-chicken, sausage-gravy, cheddar cheese and bacon sandwich served on a house-made biscuit. Also on the menu are the usual suspects: burgers, fries, salads and assorted sandwiches
EVO, Scottsdale
Late-night menus are often limited but don't have to be, as upscale EVO in Scottsdale demonstrates deliciously. Its international selezione di vino is extensive, and what really impresses is that its full dinner menu is offered seven days a week until 2 a.m. Choose from a simple focaccia rustica, hearty margherita pizza, decadent lobster carbonara or the exotic squid ink chitarra.
SoSoBa - The Non-Stop Noodle Shop, Flagstaff and Phoenix
Credit: SoSoBa
As you might expect, Flagstaff's SoSoBa - The Non-Stop Noodle Shop, offers a focused menu. In addition to Asian-inspired appetizers and cocktails, you'll find meats, seafood and vegetables paired with Japanese ramen, udon and yakisoba noodles. Thursday through Saturday get these goodies until 2 a.m. A second location in Phoenix keeps the party going longer - it's open daily until 2 a.m.!
The Pizza Patio, Flagstaff
At The Pizza Patio in Flagstaff, located a short stroll from Historic Route 66, you can order craft or imported beers, appetizers, salads and specialty pizzas - including pies with cauliflower hemp-seed crust - to enjoy fireside on the patio. Many menu items are vegetarian, vegan or gluten-free, although they also serve traditional meaty pizza like The Lumberjack, which is loaded up with pepperoni, Italian sausage and Canadian bacon. On Fridays and Saturdays, the doors don't close until 2:30 a.m.
GringoDillas Gourmet Food Truck, Flagstaff
For years, GringoDillas Gourmet Food Truck has offered up sandwiches, quesadillas and hot dogs from a unique location: a parking space in an alley behind Flagstaff Brewing Co. The owners are quick to note that the truck doesn't serve fast food; it serves fresh food fast. And they do so late into the night, serving night owls until 2:30 a.m. on Wednesdays through Saturdays. During Flagstaff's First Friday ArtWalk nights, they serve until 3 a.m.
Travel tip: Keep in mind most restaurant kitchens shut down half an hour before closing time.