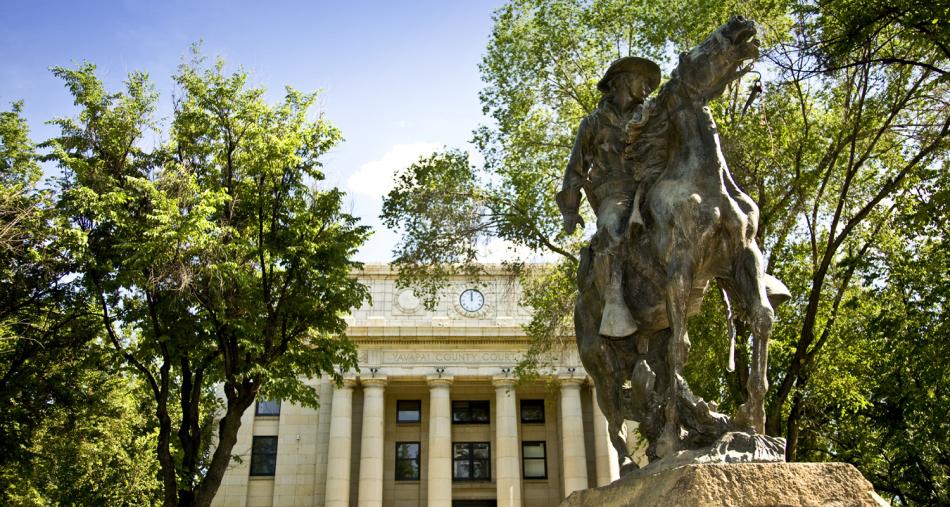 48 Hours in Prescott
Boasting a colorful boom-town history and a landscape of cliffs, lakes and rolling meadows, the mountain town of Prescott seems like a tough place to explore in only 48 hours. But don't worry. We're here to guide you. (First rule of thumb: It's pronounced "press-kit," not "press-cot.")
Friday
Midday: Step back in time
At the Prescott Trading Company, shop for collectibles and Western wear. The goods range from authentic to kitschy. Exhibit A: "You're My Huckleberry" magnet, a perfect gift for the Tombstone movie fan back home. Next, mosey on over to the Grand Highland Hotel to check into your roomThe hotel was originally built in 1903 but recently enjoyed a modern facelift, complete with luxury linens and boutique amenities. Located across from Courthouse Plaza, the Grand Highland sits within steps of shops, restaurants and galleries.
Evening: Dine outside, drink your dessert
Snag a table on the patio at the colorful El Gato Azul, a quirky small-plates restaurant with dishes fit for sharing: fried avocado, tequila scallops and beef and blue cheese tacos, to name a few. Post-meal, go all in for a uniquely Arizona experience at Superstition Meadery, where meads and hard ciders grace the menu, from dry to sweet, still to sparkling.
---
El Gato Azul
316 W Goodwin St
(928) 445-1070

Grand Highland Hotel
154 S Montezuma St
(928) 776-9963

Prescott Trading Company
142 S Montezuma St
(928) 776-8498

Superstition Meadery
120 W Gurley St
(928) 458-4256
Saturday
Morning: Found treasures and indigenous history
Begin your day with a stroll around the Yavapai County Courthouse Square, with its 1916 granite courthouse holding center stage. At Modern Day Forager Mercantile, hunt for heritage treasures while indulging in from-scratch baked goods. Make time to explore the Smoki Museum, whose mission to understand and respect the American Indian cultures of the Southwest is conveyed through exhibits, classes, tours and an on-site trading post.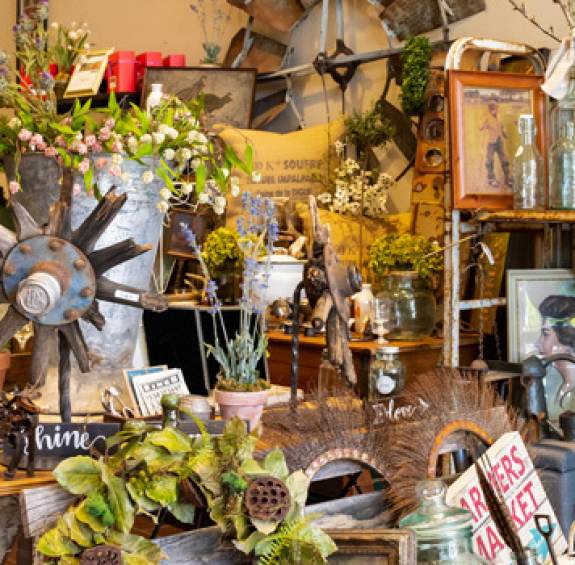 Midday: A trip to Africa
Do lunch at Park Plaza Liquor & Deli. OK, yes—it's a liquor store. But it's one with a chef-helmed kitchen and wood-fired oven that churns out pizzas with fresh mozzarella, juicy burgers and perfect mac and cheese. It also has an outstanding selection of boutique wines, craft beers, hard-to-find spirits and imported cigars. Work off lunch calories at Out of Africa Wildlife Park. Located in the nearby town of Camp Verde, this place offers exciting animal adventures: feed a tiger, zip line over lions, meet two-toed sloths.
Evening: A peacock room and a birdcage
Keep with the animal theme—in name only—when you dine at the Peacock Room at Hassayampa Inn. The Peacock Room is all about art deco décor and high-end cuisine. Start with the French onion soup, then order the surf-and-turf combo of wild-caught lobster tail and Arizona-raised sirloinAfter dinner party like a Prescott cowboy on historic Whiskey Row. This strip of businesses across from the courthouse earned its name during a gold-rush boom that, at one point, supported nearly 50 saloons on the street. Several remain, including Palace Restaurant & Saloon, Matt's Saloon and Bird Cage Saloon.
---
Bird Cage Saloon
160 S Montezuma St
(928) 778-9921

Matt's Saloon
112 S Montezuma St
(928) 776-2974

Modern Day Forager Mercantile
117 E Gurley St, Ste 120
(928) 660-1614

Out of Africa
3505 W State Route 260, Camp Verde
(928) 567-2840

Palace Restaurant & Saloon
120 S Montezuma St
(928) 541-1996

Park Plaza Liquor & Deli
402 W Goodwin St
(928) 541-9867

Peacock Room at Hassayampa Inn
122 E Gurley St
(928) 778-9434

Smoki Museum
147 N Arizona Ave
(928) 445-1230
Sunday
Morning: Back to nature
Nothing like a brisk hike to cure a hangover, right? Try the six-mile Peavine National Recreation Trail, which offers epic views of Watson Lake and Granite Dells. Retire to your hotel room for a post-hike cup of coffee and a short nap.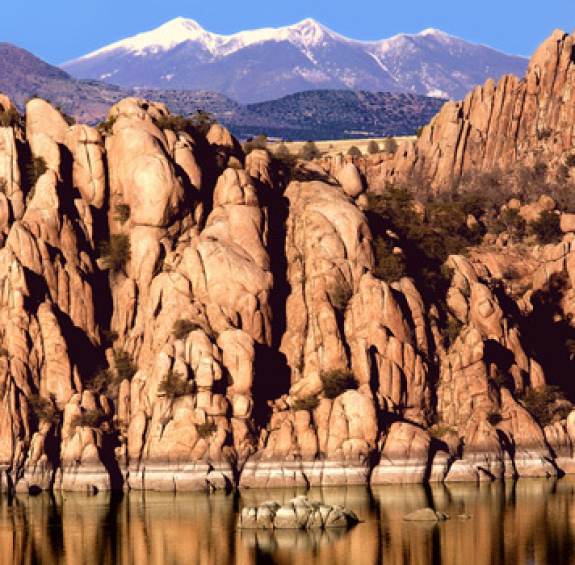 Midday: A fond farewell
The Local satisfies vegetarians and vegans with its Southwestern take on healthy fare. After your belly is full, make one more stop before departing Prescott. Visit Flying Leap Vineyards & Distillery. This small winery and craft distillery sources grapes from southern Arizona and has tasting rooms all over the state. The Prescott location doubles as an art gallery.
---
Flying Leap Vineyards
124 Granite St
(520) 954-2935

The Local
520 W Sheldon St
(928) 237-4724