O.K. Corral
On October 26, 1881, long-simmering friction between the Earps and the Clanton-McLaury gang erupted in the vacant lot behind the O.K. Corral. In a fateful thirty seconds the Gunfight at the O.K. Corral left three men dead and three wounded. Today we paint this iconic event in images of black and white - lawmen and cattle rustlers, heroes and villains, a legendary example of Western vigilante justice - our vision framed by movies like Tombstone and My Darling Clementine. Whether walking side by side with Wyatt Earp along Allen Street's covered wooden sidewalks, grabbing a coffee at a bed-and-breakfast overlooking the desert, or touring historical museums or haunted mines, Tombstone - a National Historic Landmark - offers unique opportunities to brush shoulders with the legends of the Wild West and experience "The town too tough to die." The O.K. Corral Historic Complex includes daily reenactments of the infamous gunfight, as well as historic exhibits such as a photographic gallery and boarding house and a mining sluice where you can try your hand at gemstone mining. It's also home to the "Tombstone Epitaph," Arizona's oldest newspaper still in publication.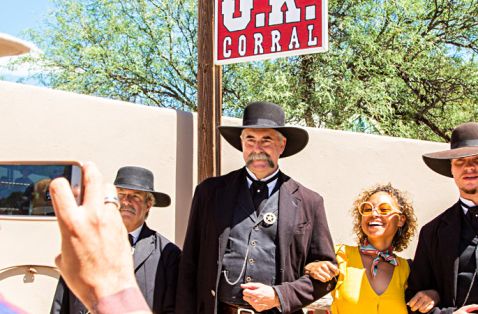 Heritage & Culture
Where to go and stay to experience the local culture in and around Tucson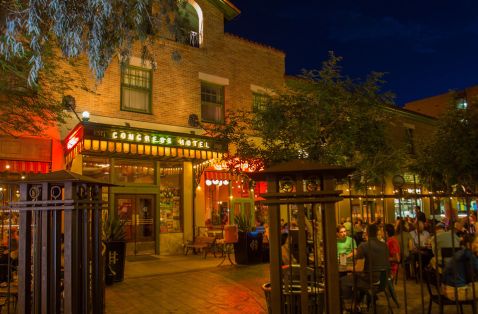 Road Trips & Tours
In 2015, UNESCO proclaimed Tucson a City of Gastronomy, a venerable nod to its unique regional cuisines, abundant farmers markets and...