Desert Dog Offroad Adventures
Desert Dog Offroad Adventures has been offering U-Drive guided desert tours in the Sonoran Desert for over 25 years. Choose between a 2022 UTV Sand Buggy Adventure, Private Trail-Rated Jeep Wrangler Tour or 2021 Ford Bronco Sunset Adventure!

Our UTV Sand Buggy Adventures are smile-a-second rides through super-cool desert terrain; rock gardens, sandy washes, twisty canyons, and technical two-track. We bring the buggies, the helmets, water and snacks. You bring yourself and see why this is the most fun desert tour out there! If you're not in the mood to drive, let one of our experienced guides drive you in a Trail-Rated Jeep Wrangler or 2021 Ford Bronco.

If a Sunset Tour is what you crave, our trail-rated Jeeps and Broncos are built with comfort in mind and are the perfect vehicles to whisk you away to experience an unforgettable desert sunset. Visit beautiful Lake Saguaro, climb desert hills, hike to incredible views of enormous cactus, and enjoy our famous, awe-inspiring Arizona sunset from a mesa-top vantage point.

If you're planning a corporate event in the Scottsdale or Phoenix area, Let Desert Dog Offroad help you make it over the top by adding a Desert BBQ after your offroad adventure. Call 480-837-3966 for more information.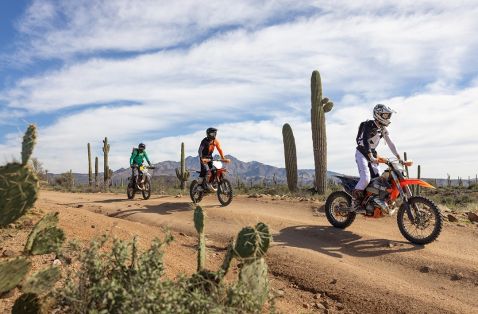 Outdoor Adventures
Responsibly exploring Arizona's off-highway vehicle (OHV) trails opens the door to stunning landscapes and diverse ecosystems inaccessible...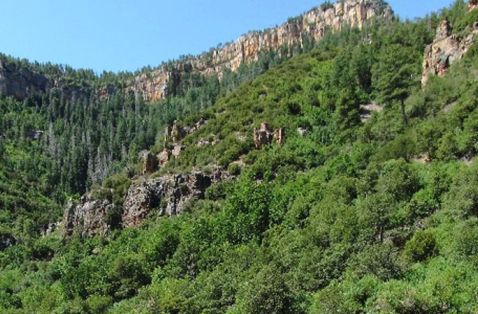 Outdoor Adventures
Ditch the main lane for some off-road adventures on Jeeps, ATVs and more.