Bumble Bee Ranch Adventures
Bumble Bee Ranch is a working guest ranch and horse motel available to the public for western adventure. We are ranked as a 5-star horse campground by "The Trail Rider" magazine, voted for by the trail riders themselves. As a full-service guest ranch capable of hosting groups of all sizes from 1 to 300. We provide catering, event coordinating and western-themed activities including guided trail rides, cattle drives, cowboy dinners, Hummer/Razor tours, fishing and gold panning. Consider our ranch as a blank canvas that you can customize to fit your needs. As a horse motel, you have access to dry camping, electrical hookups, and horse pen rentals. (Showers and bathrooms are available at no extra charge). You also have access to an arena and a round pen along with miles of trails to ride. The ranch itself is 180 acres located at the foothills of the Bradshaw Mountains. The surrounding land consists of 74,000 acres of Bureau of Land Management land with miles of trails for horseback riding, biking and off-road recreation at the top of the Sonoran Desert. Come visit our wild-west getaway!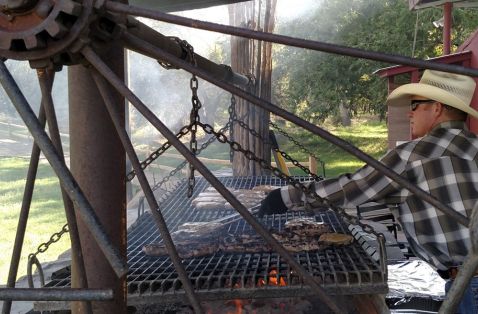 Eat & Drink
Savor the flavors of the Old West in Arizona at an authentic cowboy supper.