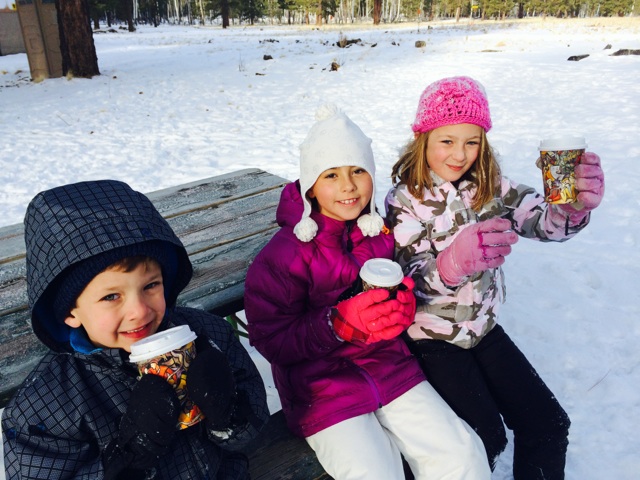 The term "yurt" and the concept of an Arizona staycation don't typically go together in the minds of Arizona travelers. Mind you, we don't really know what yurts are doing in Arizona either but we've had a blast staying in them the last two years in a row! Maybe that's because we found so many similarities between staying in an Arizona yurt and staycationing at an Arizona resort.
For kids—Playing in the pool is much like playing in the snow. Hitting the water slide is not a far cry from hitting the slopes. Stuffing their face with room service is comparable to stuffing their faces with anything they can get their mittens on. They can bicker in a yurt just as well as they can in a hotel room. And watching movies/crashing out in the hotel room all splayed out with contentment and exhaustion is almost as awesome as stargazing/crashing out in the yurt in similar fashion.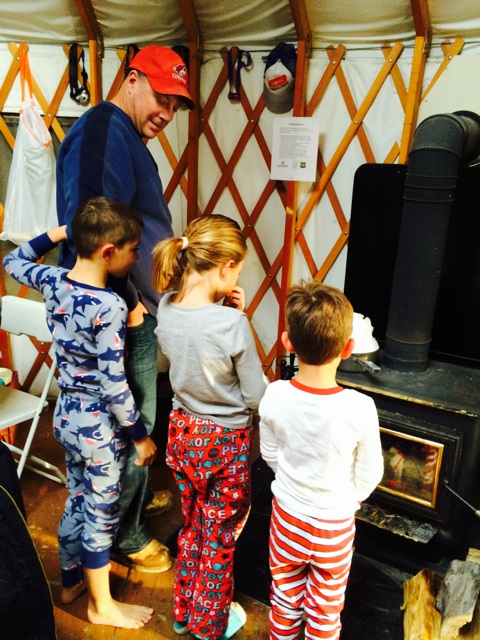 For adults—Cocktailing yurtside is everything that cocktailing poolside is (albeit with more simplified drinks, i.e. I'll take mine neat please). Those much-appreciated evening kiddie-care programs have nothing on Mother Nature's one-of-a-kind babysitting service (let's face it, at night in the forest, in the snow, in a yurt—those kids aren't going anywhere). Fine resort dining is in synch with the yurt dining experience in that it is enjoyable (if not slightly more Spartan and with a true do-it-yourself style). A round of tennis or golf is commensurate with a round of cross-country skiing (what better way to work off the prior evening's "gourmet" chili cheese dog). And lastly, the customary bedding of opulent Arizona resorting is somewhat akin to a down-feathered sleeping bag on the floor of a Yurt.
No, you say? OK—not everything is similar. Indeed, a single overnighter may be the way to yurt. But whatever your definition of comfort might be, know that one definition of family fun is #YURT.
Mountain bikes and camping gear on board!