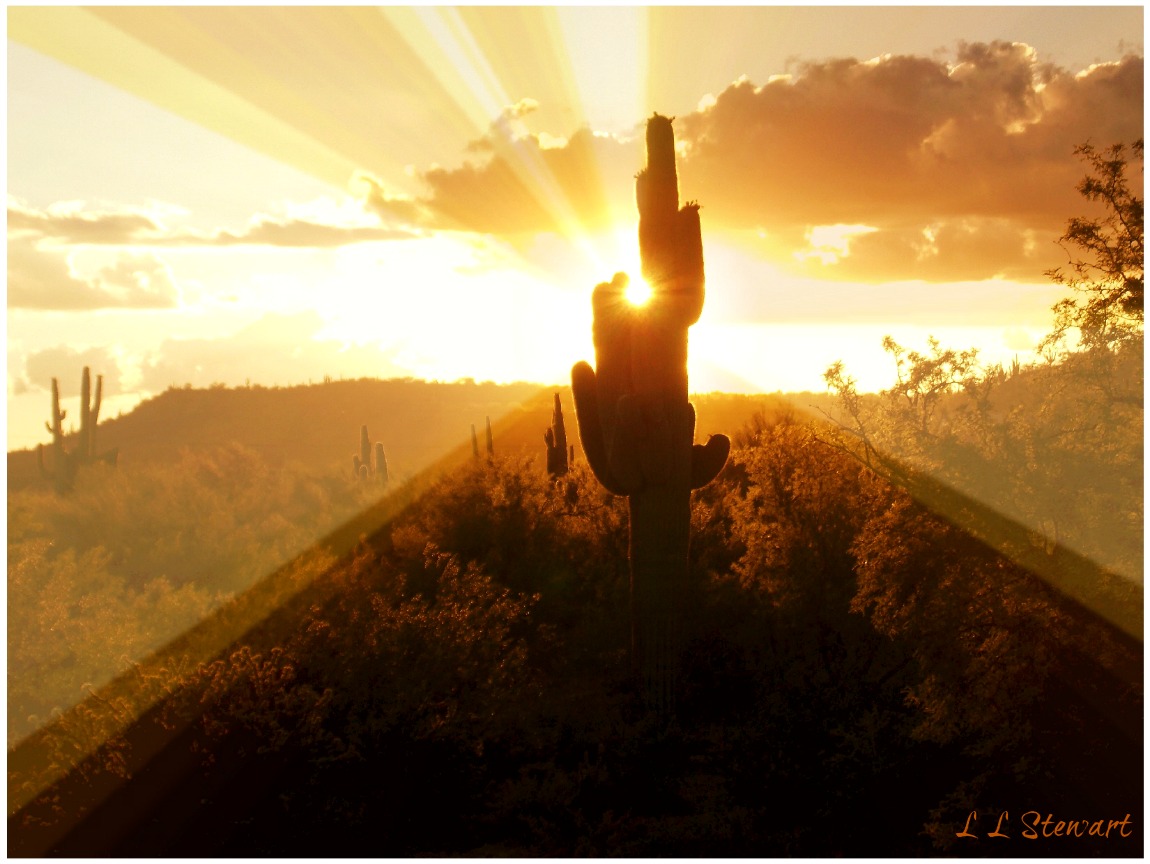 I have lived in New River, Arizona for about 25 years. Most of my pictures are taken from my property out here.
A few years ago I bought a Nikon Coolpix L320, on sale, as a Christmas present to myself. Every direction that I look from the house, provides different and unique views, which makes every picture special.
I received a bunch of comments on my Facebook for this particular image and decided to submit it to the Arizona Office of Tourism Photo Contest.
I take a short walk everyday with my camera and share the photos that I take with my Facebook friends. I saw this contest and decided to also share with the Arizona Office of Tourism. I'm glad that people enjoyed looking at this picture. I was walking in front of my house and happened to catch the light coming through the cactus and voila!