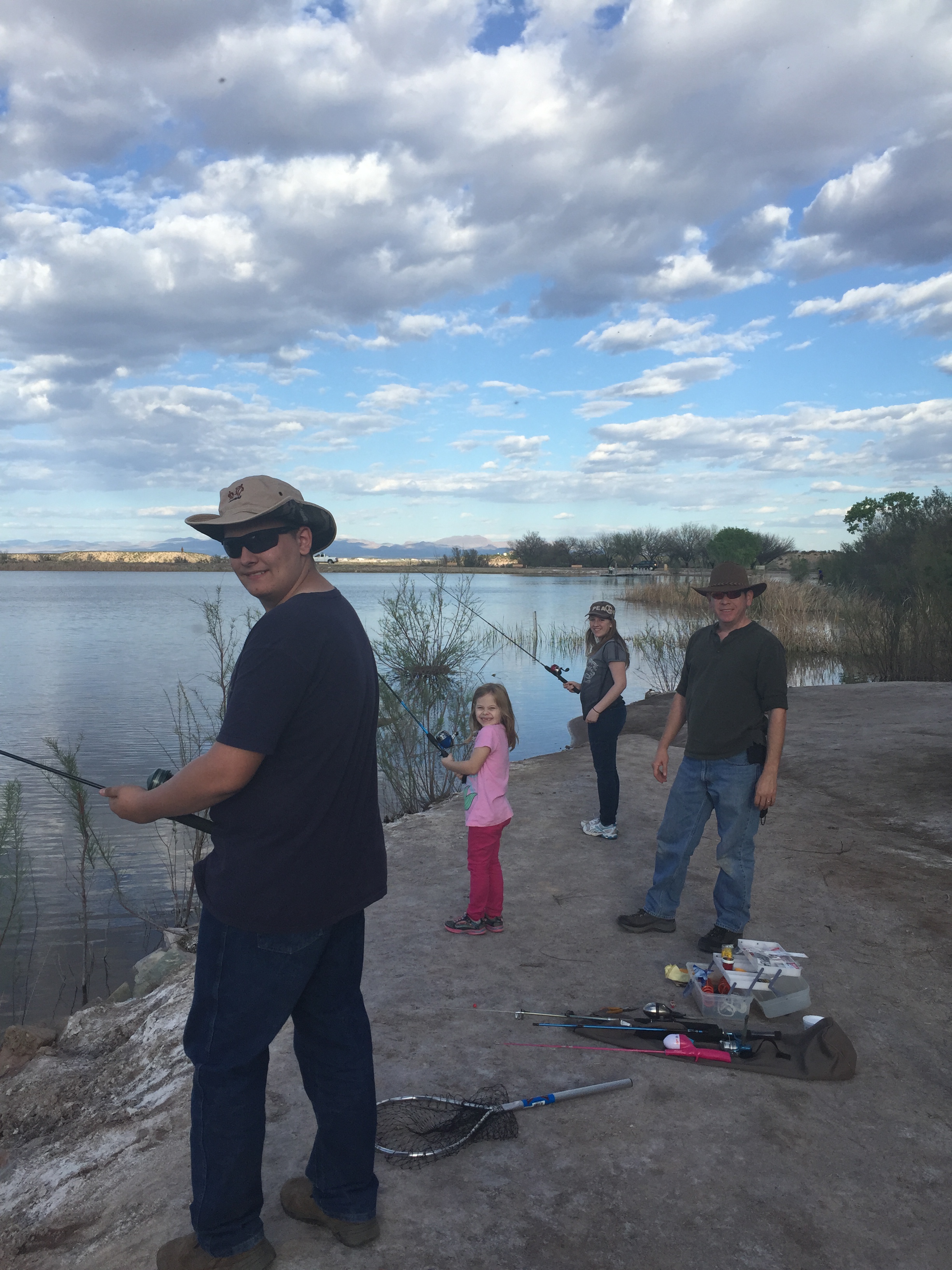 Roper Lake State Park, located just Southeast of Thatcher and Safford. We nicknamed this our "Diamond in the Rough."
We were looking for a quick weekend getaway that offered a unique camping experience where our kids could enjoy spring break with their grandparents. Roper Lake was the perfect location because it is located just over three hours southeast of the Phoenix Metropolitan Area. Temperatures are very comfortable in the spring with overnight lows in the 40s and daytime highs in the 80s.
We camp quite frequently in the summer and were of the belief that Arizona camping is best in Northern Arizona. But our perception changed once we arrived at Roper Lake. The camp host was quite friendly and the campgrounds were super inviting, not only because of the spectacular lake view, but because the grounds were well-kept and provided numerous amenities.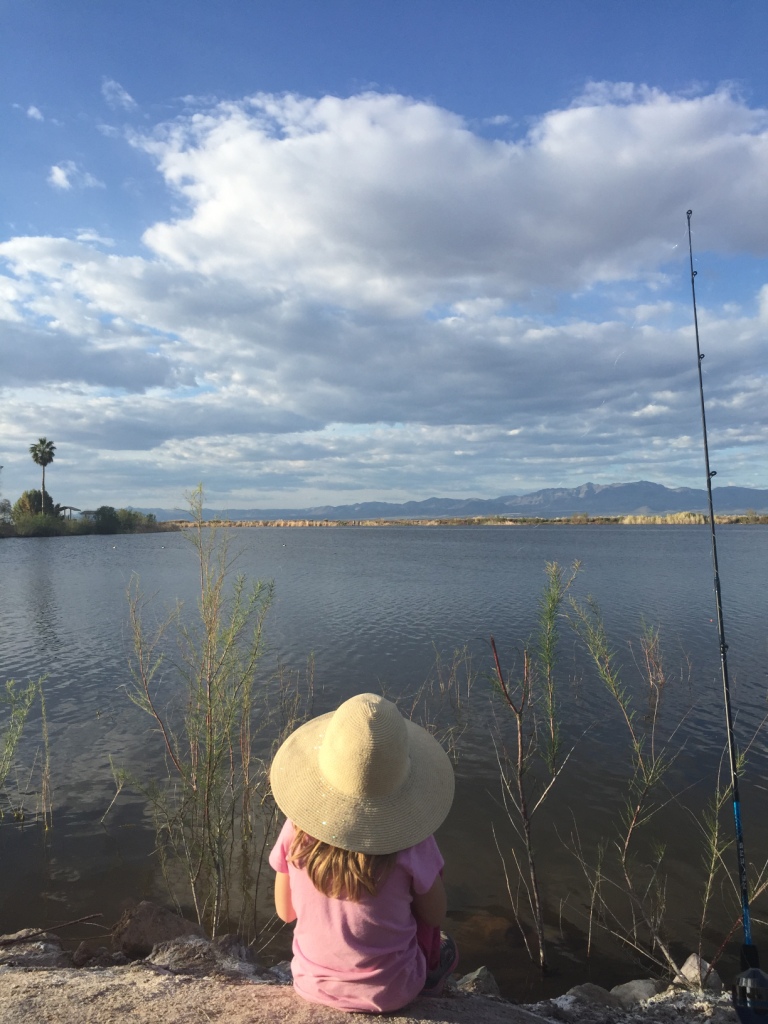 The most memorable part of the trip was trying our luck at fishing. While we didn't catch any fish, we enjoyed the experience of just being there. We had a great view of the Day Use Island and were quite entertained by a lab retriever diving into the lake over and over again. We also loved watching the ducks and the spectacular sunset.
Our family was so impressed that we are planning another camping trip to Roper Lake possibly in the summer in order to take advantage of the other amenities like the Day Use Island that has a section just for swimming. Or maybe we will just make it a tradition to do a spring break trip to Roper Lake every year!
Our Highlights:
• Great place for a multigenerational family experience.
• Quick three-hour getaway.
• Offers winter and spring camping and fishing.
• Overnight lows in the 40s and highs in the 80s.
• Very nice facility with lots of amenities.