A spa vacation is a great way to relieve some stress—like the kind developed after spending weeks at home without an outlet. You can book a relaxing getaway now; but, if you just can't wait for your next trip to the spa, or feel like reminiscing about your last time there, here are a few ways to get that Arizona spa experience at home.
DIY "French 75" facial

Treat yourself to this VH Spa at Hotel Valley Ho classic without leaving your house.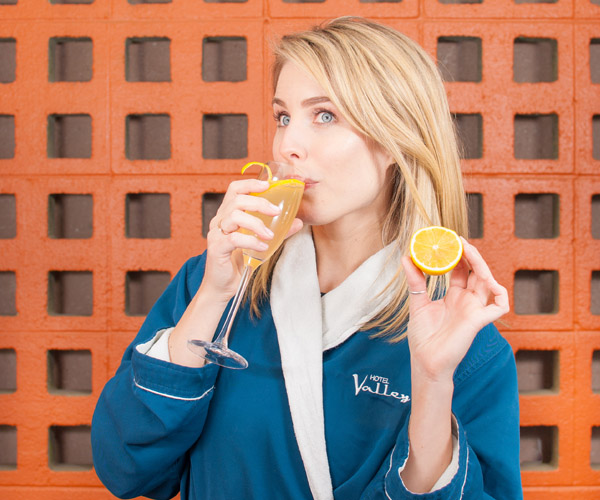 Monogrammed bathrobe optional / Credit: Hotel Valley Ho

The original French 75 treatment pairs a citrus-infused face mask packed with antioxidants and fizz with a refreshing French 75 bubbly cocktail (gin, lemon juice, simple syrup and Champagne) from the hotel's restaurant and bar, ZuZu.
To make your own citrus-scrub, mix some sugar, lemon juice, coconut oil and dash of lemon zest to get the desired consistency. Mix a version of the French 75 using gin, lemon juice, simple syrup and some bubbly (the actual recipe is a bit of a secret), or pair with your choice of cocktail or other nonalcoholic drink.
Grab your drink, prepare your scrub and run a hot bath, and you're set. Add a bath bomb to complete the fizzy treatment's experience.
Mondays are for meditation

Does anyone really like Mondays? The day most known as the start of the work week may never get the same love as Friday or Saturday, but at least we can help make it less stressful.
The Mii amo spa in Sedona (pronounced "me ah-mo") hosts a weekly "Mii time meditation" series each Monday on its Instagram page (@mii_amo_spa). Past videos have focused on themes such as mindfulness, clarity, resilience and loving-kindness and are led by Kim McDermott of the Mii amo Mindfulness Team.
Each video runs about six minutes, which is plenty of time to quickly re-center yourself after a long day. The series started in May and will run through June 8, but past videos can be accessed through the page's saved stories or by scrolling through past posts.
Fit in a quick workout any time of day

Gyms have only recently opened up; but for those without a membership or who just prefer working out at home, these last few weeks have been challenging.
Thankfully, the fitness team at Mountain Shadows Resort in Scottsdale—led by instructor Cody Weiss—developed a calorie-burning routine that's easy to do from the comfort of your own living room.
Most routines don't require any equipment and the moves are some that many of us are familiar with already such as jump squats, lunges, push-ups and planks. If you're new to the moves, don't worry: Cody demonstrates each one before explaining the full routine.
Ready to sweat? Head to Mountain Shadows' Instagram page (@mountainshadowsaz) to get started.
Virtual relaxation with a little gratitude

CIVANA Wellness Resort & Spa in Carefree knows that self-care requires a good mix of physical as well as mental health.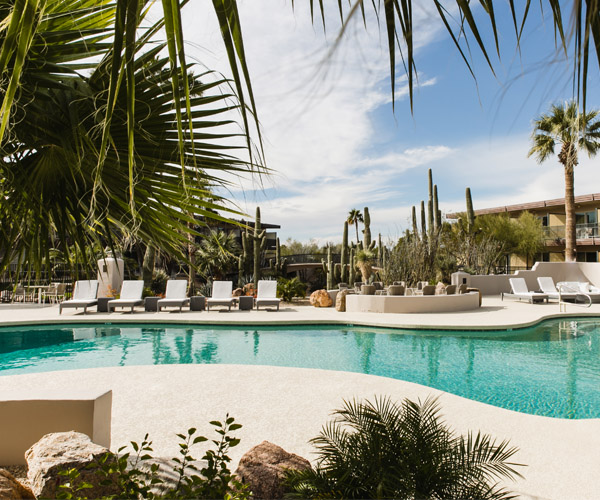 Credit: Lisa Diederich for CIVANA

In addition to a great selection of wellness resources available on their Instagram and Facebook pages, such as Fitness Fridays and cleansing rituals for your space, CIVANA hosts a Gratitude Circle on Sunday evenings from their Spa Relaxation Deck.
It's been a hectic time for everyone during these past few months, and we agree we could all use a little extra gratitude. Take care of yourself and happy travels.