As a transplant to Southern Arizona, the diverse beauty of the state has amazed me. Arizona has so much to offer, to the point that it is so hard to decide where we should explore next. One weekend in April, we decided to visit the Lake Powell area. As we approached the area and saw the beautiful lake laid out in front of us I knew we'd made the right choice for our weekend adventure.
With a room at the Lake Powell Resort & Marina, we were right at the lake with a view of the beautiful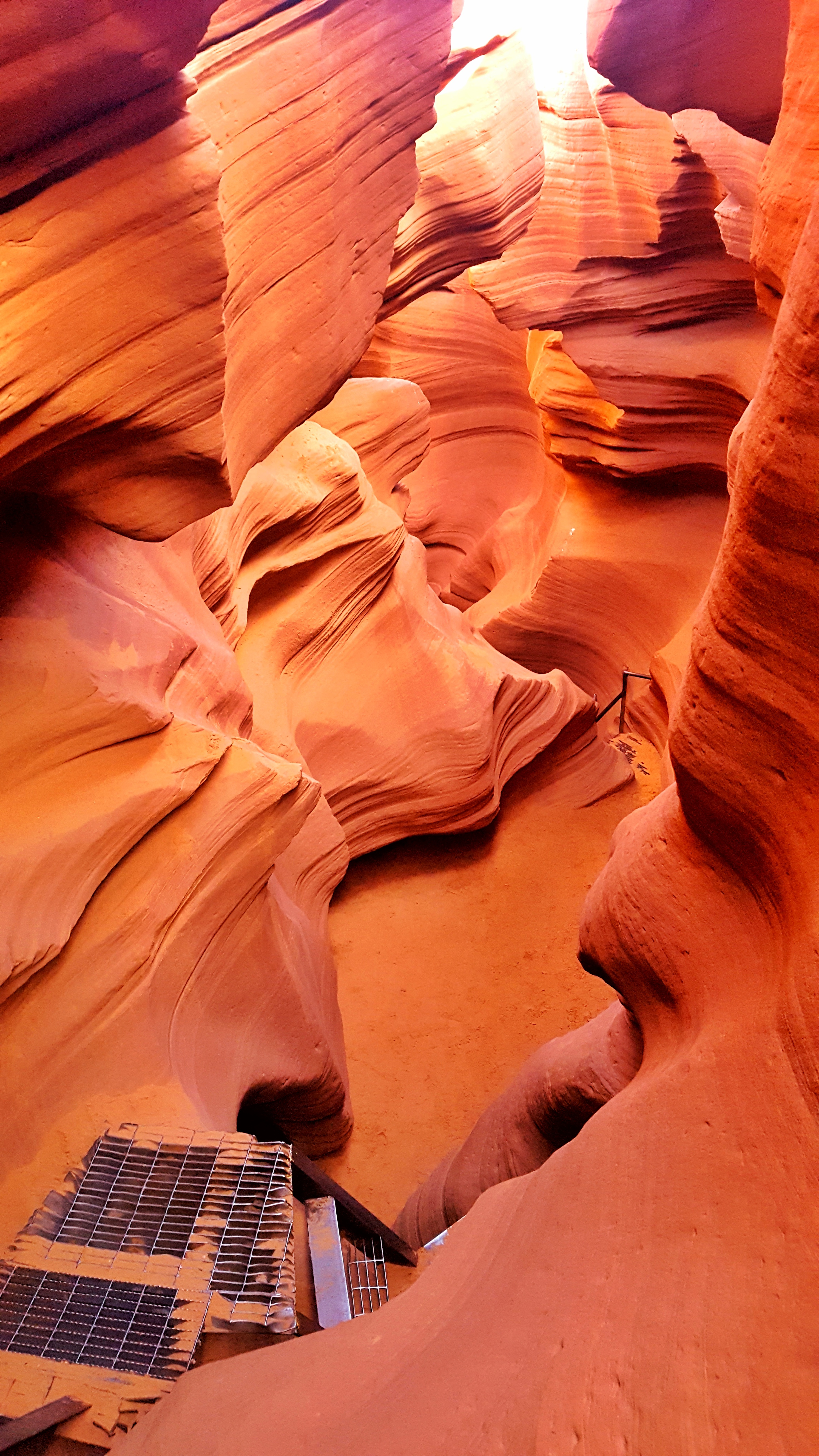 surrounding cliffs. So many activities suit the needs of any traveler. There are boat excursions to Rainbow Bridge and Antelope Canyon. There are daily boat rentals for touring the beautiful canyons, fishing and private beaches at the lake. This time we chose a boat tour of Antelope Canyon. This takes you on the Lake Powell side of Antelope Canyon. It did not disappoint as it navigated through the narrow canyon. It seemed at times we could almost reach out and touch the sides of the canyon.
We loved our evening there by the Lake Powell as the sun set and the last light of the evening hit the walls of the surrounding cliffs. It was a moment where I wished I could stop time and just live in.
We decided our trip would not be complete without visiting Lower Antelope Canyon as well. The tours are guided and reservations are needed in advance. We had reservations for the first tour of the day. It was magical as we walked deep within the red-lit walls of the canyon. Every turn and twist revealed more beautiful and mystical illusions within the natural formations of the walls.
On our way out of town, we stopped to see the often-photographed beauty of Horseshoe Bend. The 1.5-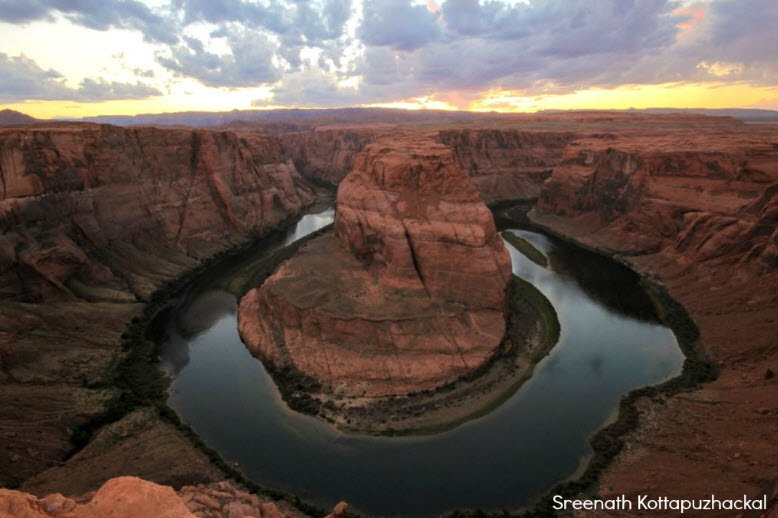 mile roundtrip hike is exposed with no shade in sight. It was a little warm so I was glad to have a hat and extra water. The hike is through dirt and sand and at the edge; we were rewarded with beautiful views of the Colorado River as it curves around the bend (thus the name, Horseshoe Bend).
As we left the area and headed back to Tucson, we took detours through the Wupatki National Monument and Sunset Crater Volcano National Monument. The beauty and diverseness of the area will continue to draw me back. I know that I will need much more time than a mere weekend to explore this area.