Southern Arizona has it all – wildlife, history, arts and culture, shopping and a chance to experience the Old West. This itinerary will take you through all of what Tucson and Southern Arizona have to offer.
Day 1: Go from the Sonoran Desert to the silver screen in Tucson.
Your tour starts in Tucson, which is two hours south of Phoenix on Interstate 10. Become familiar with the native plants of Arizona by taking a driving tour of Saguaro National Park West, 15 miles west of downtown Tucson. Here you'll get a breathtaking view of thousands of saguaros, known as the giants of the desert. Continue your experience by having lunch at the Arizona Sonora Desert Museum. Be sure to stay for a museum tour, which tells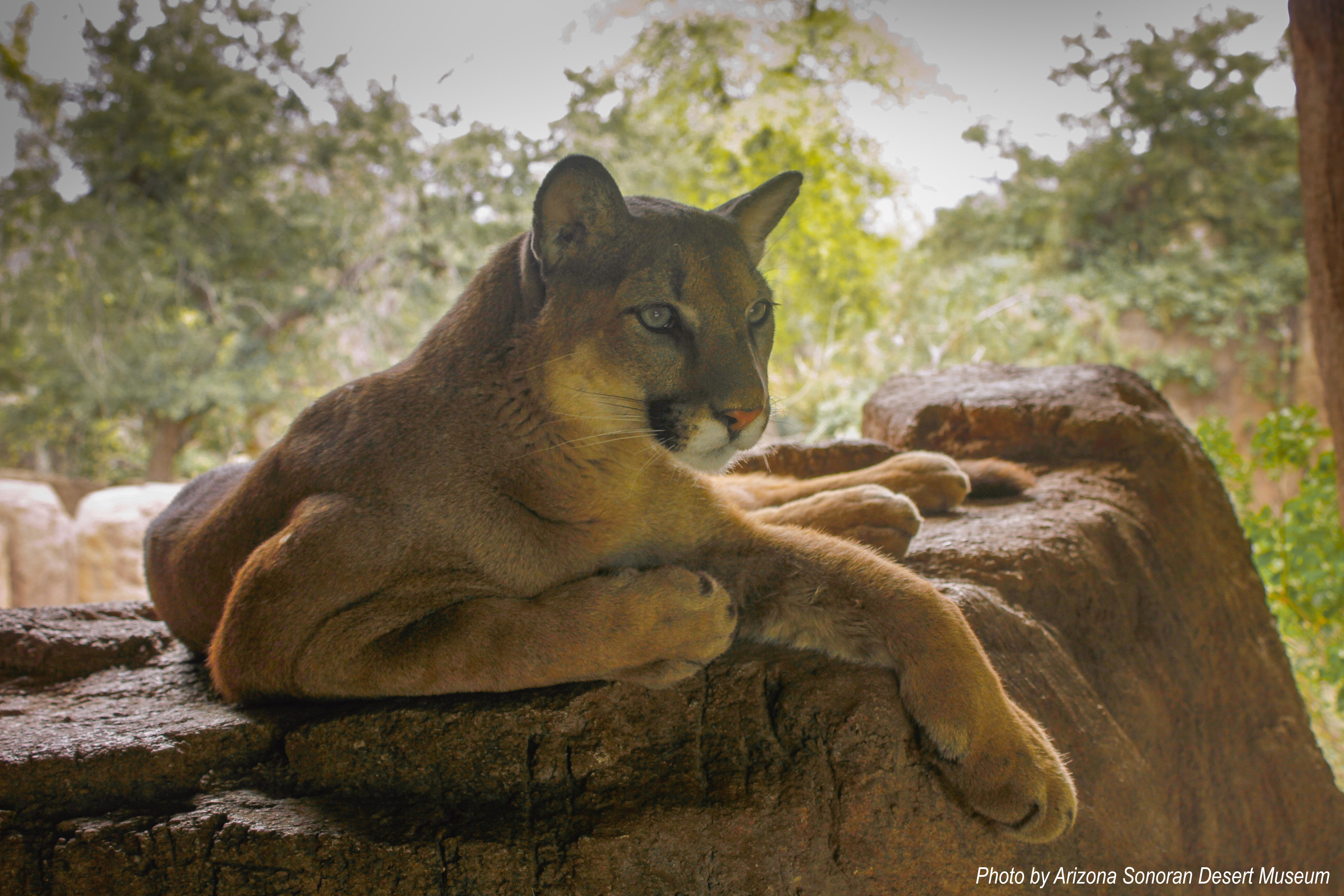 the unique story of the Sonoran Desert region. This museum contains naturalistic enclosures for desert denizens such as mountain lions, bighorn sheep and coyotes.
Have a close encounter with more than 400 different species of insects and mammals from around the world at the International Wildlife Museum. Spend the rest of the afternoon at Old Tucson Studios, where you can retrace the steps of Western stars such as John Wayne. For a good night's sleep, stay at one of Tucson's many guest ranches.
Day 2: Couture shopping and canyon sightseeing make this day unique.
Take a narrated tram trip around the Sabino Canyon Recreation Area, which features some of the most photographic scenery in the Tucson area. Afterward, visit the De Grazia Gallery in the Sun Hisoric District. This museum was built to showcase the unique Southwestern art of famed artist Ted De Grazia, who is known as an artist for the people. The gallery is a unique adobe-constructed building with beautiful decorative features. Have lunch and tour La Encantada, Tucson's upscale, outdoor specialty shopping center. In the afternoon, blast off at the Pima Air and Space Museum, where there are more than 200 aircrafts on display. In the evening, dine at any of Tucson's locally owned dining establishments. Overnight in Tucson.
Day 3: Discover military history at Fort Huachuca and hummingbirds at Ramsey Canyon.
From Tucson, head south on Interstate 10 to southbound Highway 90. End your journey at Sierra Vista (1:40). Catch up on your Arizona military history at Fort Huachuca, home to the 92nd and 93rd all African-American Infantry divisions known as the Buffalo Soldiers who fought during World War II. Visit both the Fort Huachuca Historical Museum and Military Museum. Stay to enjoy a picnic lunch.
In the afternoon, visit the Ramsey Canyon Preserve for some great bird watching. See up to 14 species of hummingbirds – the magnificent, blue-throated and white-eared, to name a few. For dinner, go to Casa de San Pedro and take a cooking class with chef Lark Beaugureau. Overnight in Sierra Vista.
Day 4: Immerse yourself in turn-of-the-century Arizona in Bisbee.
From Sierra Vista, drive south along Highway 90 to Bisbee (:45), a mile-high city located in the Mule Mountains of Southern Arizona. Get a feel for this mining town by taking the Queen Mine Tour, where you'll venture underground to experience the daily life of a miner. Have lunch at Dot's Diner, where personality is the daily special (closed in June and July).
Afterward, take a Jeep tour of Bisbee and travel through the narrow back roads while you take in a little history of this town. Later, enjoy Bisbee's many art galleries and eclectic shops. Stay and dine at Arizona's oldest continuously running hotel, the Copper Queen Hotel. Don't forget to visit Brewery Gulch, an area once know for its notorious saloons and brothels, which offers a variety of restaurants and bars. Overnight in Bisbee.
Day 5: Get ready for gun slinging at Tombstone's OK Corral.
In the morning, drive north along Highway 90 to Highway 80 and end at Tombstone (:40), which is known as "The Town Too Tough to Die." Walk in the footsteps of the infamous Wyatt Earp, Doc Holiday and the Clanton and McLaury families, who were all key players in the gunfight at the OK Corral. Experience a gun-slinging shootout and take an old-fashioned carriage ride while learning the history of this old western town.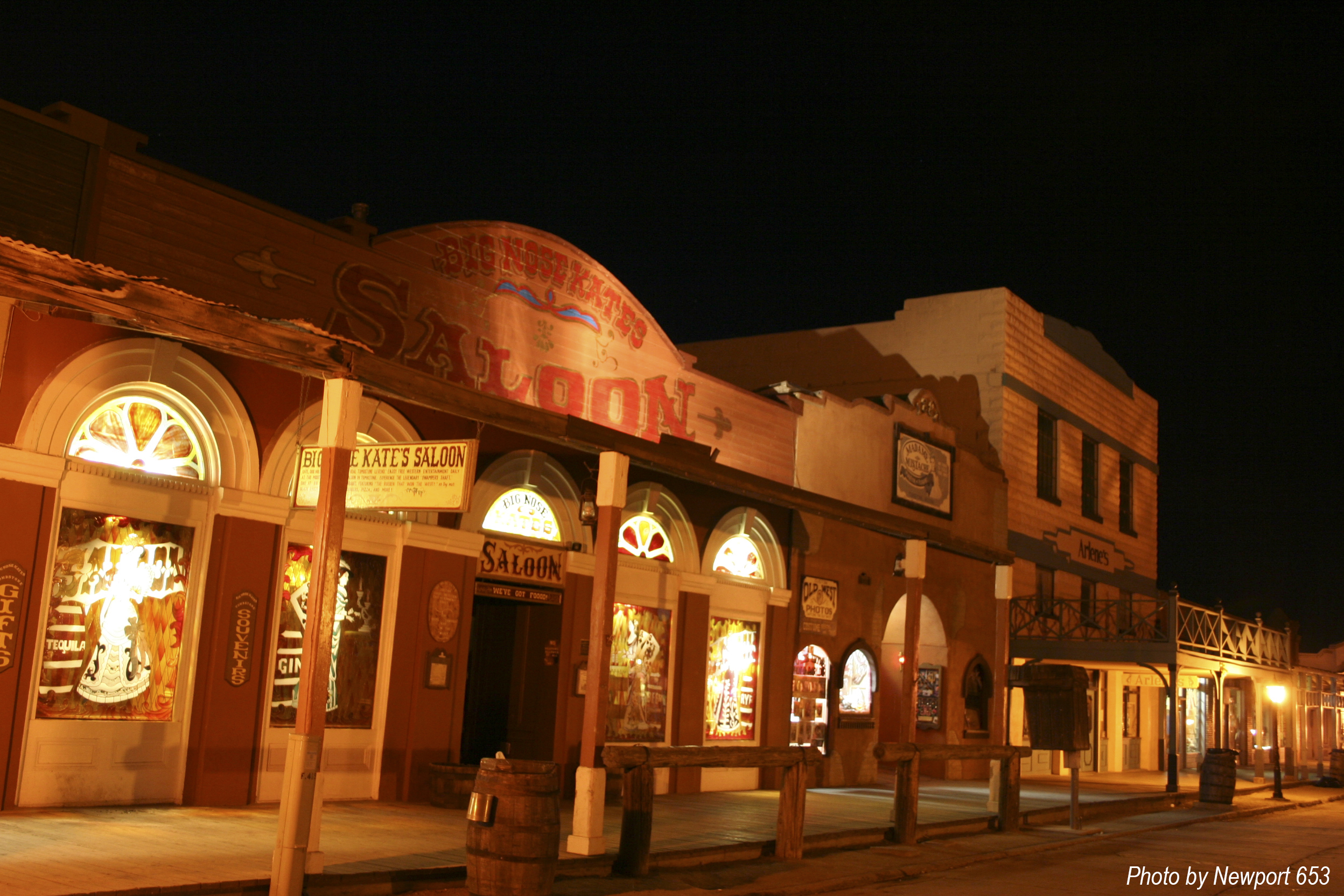 Grab a bite to eat while visiting one of Tombstone's saloons, such as Big Nose Kate's, which was named after the woman believed to be the first prostitute in Tombstone and Doc Holiday's girlfriend. In the afternoon, don't miss the Boothill Graveyard and the Bird Cage Theatre - historic landmarks of the Old West. Dance the night away at the Crystal Palace Saloon. Overnight in Tombstone.
Day 6: Take a tour deep underground at Kartchner Caverns.
Head north up Arizona Highway 80 to Benson (:40), home of Kartchner Caverns State Park. Explore the caverns on a guided tour of this great natural wonder. Discovered in the 1970s, this near-pristine living cave is a wonderland of a variety of colorful formations and home to bats and other cave creatures.
Head back to Tucson and enjoy the rest of this rising metropolis.
Note: Estimated travel time is indicated in parentheses.