Below is a selection of images that shows off the breadth and depth of the Grand Canyon State. Enjoy!
1. Climbing in Coconino National Forest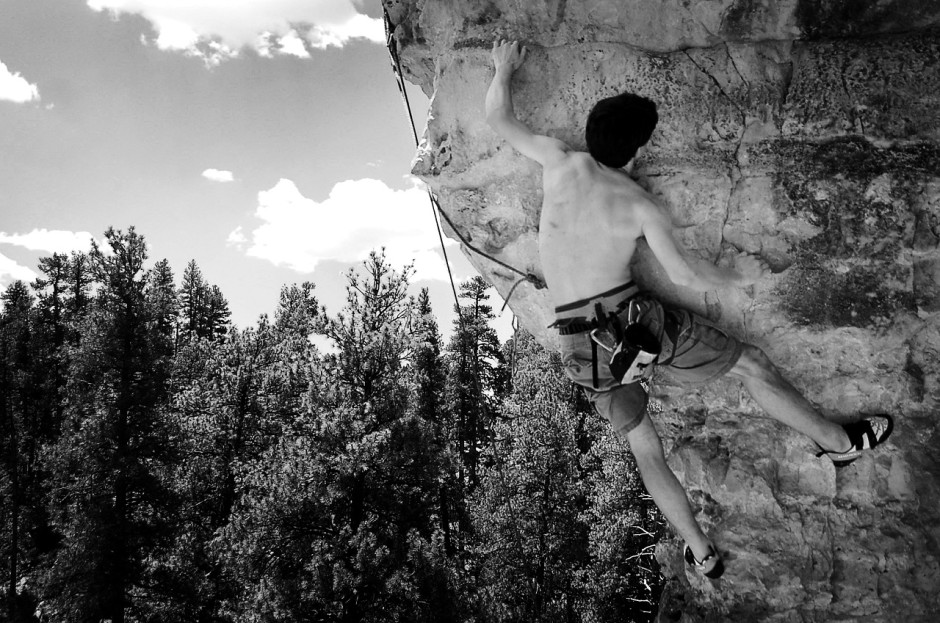 (Climbing in Coconino National Forest - Photo by Paul Savala)
As if the Grand Canyon weren't status enough, Arizona has just about everything else, too: volcanic peaks, pine forests, mesas, deserts, and even alpine tundra. Pretty much the entire list can be found in Coconino National Forest, a whopping 1.85 million acres not far from Flagstaff. The sheer diversity of elevation and climate means you can do just about anything here. Hang glide over a cinder cone, float down a desert creek, or climb Arizona's highest peak, Humphreys Peak, 12,633 feet.
2. The Grand Canyon

(The Grand Canyon - Photo by Andres Nieto Porras)
Some places seem to wear out their welcome on lists like this, but the Grand Canyon will never be one of them. It's one of the Seven Natural Wonders of the World for obvious reasons, and Teddy Roosevelt, who pushed for the site to be preserved, remarked, "You cannot improve upon it." That may or may not be true, and ever so slowly Mother Nature will let us find out—she's still carving away at it 6 million years later.
3. Lynx Lake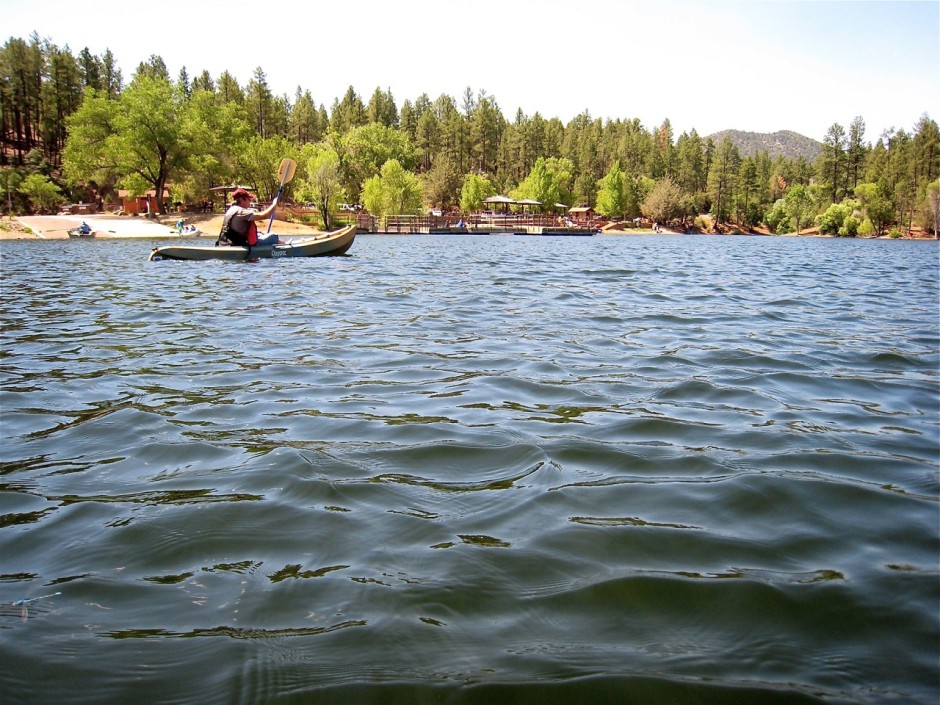 (Lynx Lake - Photo by Alan Levine)
Locals are just fine with everyone else assuming Arizona is all desert. While the canyons and cliffs have their definite appeal, places likeLynx Lake, in Prescott National Forest, show visitors a greener version of the state. The cool ponderosa pine forest surrounding the lake keeps the climate mild, and hikers, boaters, and campers take advantage of the spot year-round.
4. Route 66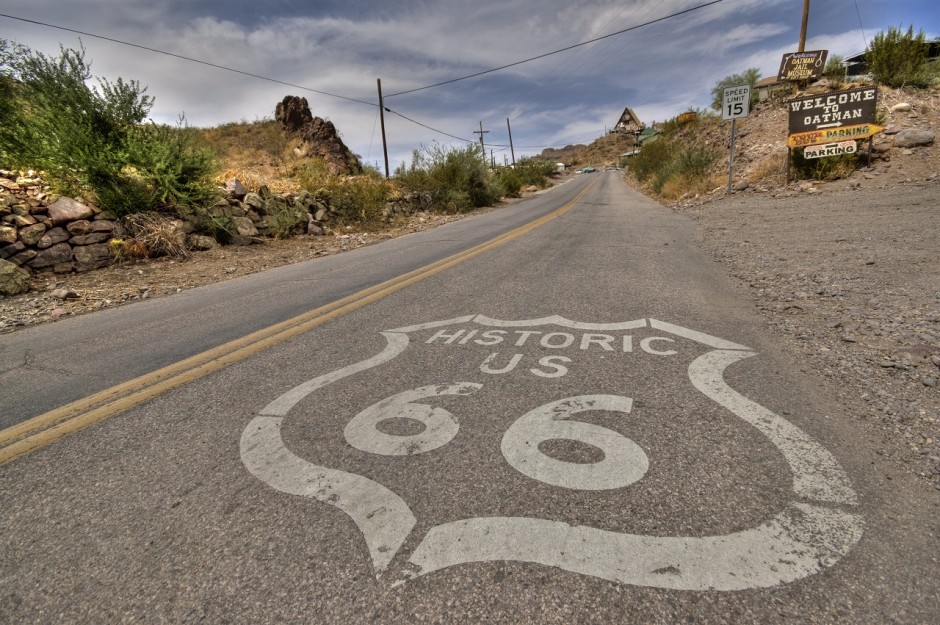 (Route 66 - Photo by Vicente Villamon)
Originally running 401 miles east-west across Arizona, Route 66 has since been made obsolete by other, more direct routes. Unfortunate for the towns that depended on it, great for modern-day travelers. It's now a route that leads through ghost towns (like Oatman) and takes visitors from the desert all the way to mountains and pine forests, sometimes involving hairpin turns (like on the Oatman Highway). And there are a number of notable stops a short detour away, like Meteor Crater near Winslow, and Petrified Forest National Park near Holbrook.
5. Tempe Town Lake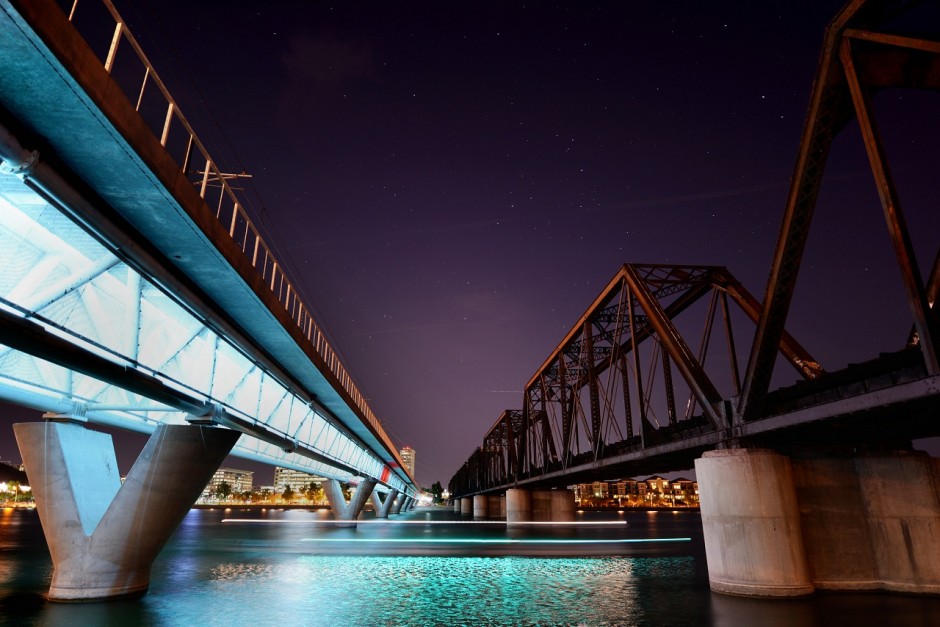 (Tempe Town Lake - Photo by Ryan Cadby)
Public transportation can double as art, at least in Arizona. Every time a train passes on the Valley Metro Light Rail in Tempe, the bridge lights up in varying colors, turning the lake into a reflective light show. Art is seen throughout the state, just sometimes not in the most obvious of forms.
6. The Tucson Rodeo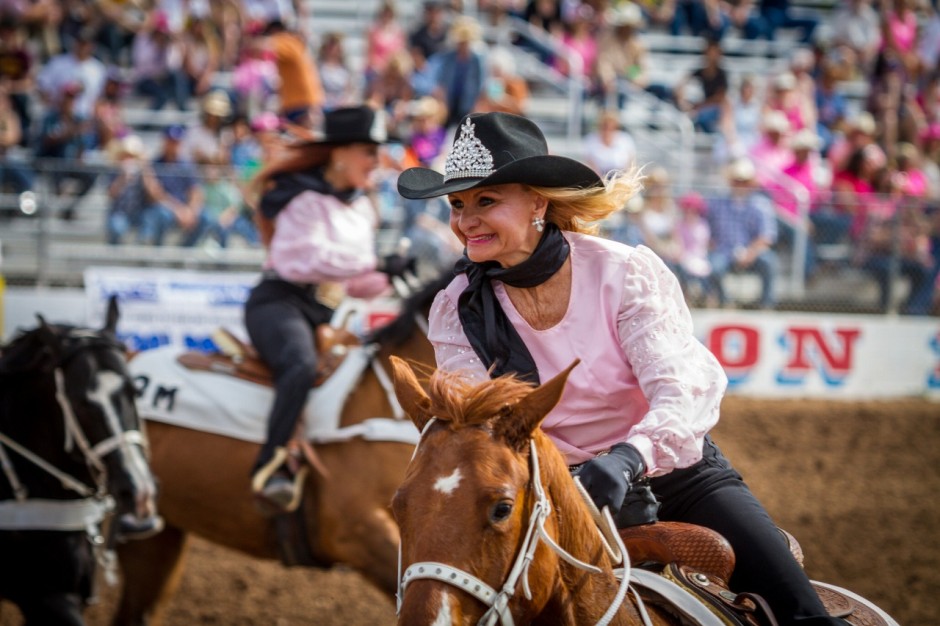 (The Tucson Rodeo - Photo by Pete Gregoire)
It's not often that average, everyday city folk get to rub shoulders with professional cowboys and girls. The Tucson Rodeo brings them all together once a year for nine days of competitions, parades, prizes, and music. Eleven thousand people attend per day, and over 200,000 spectators stick around for the parade. It's generally the first pro rodeo event of the year, meaning all — fans and competitors alike — are itching to get the party started.
7. The Colorado River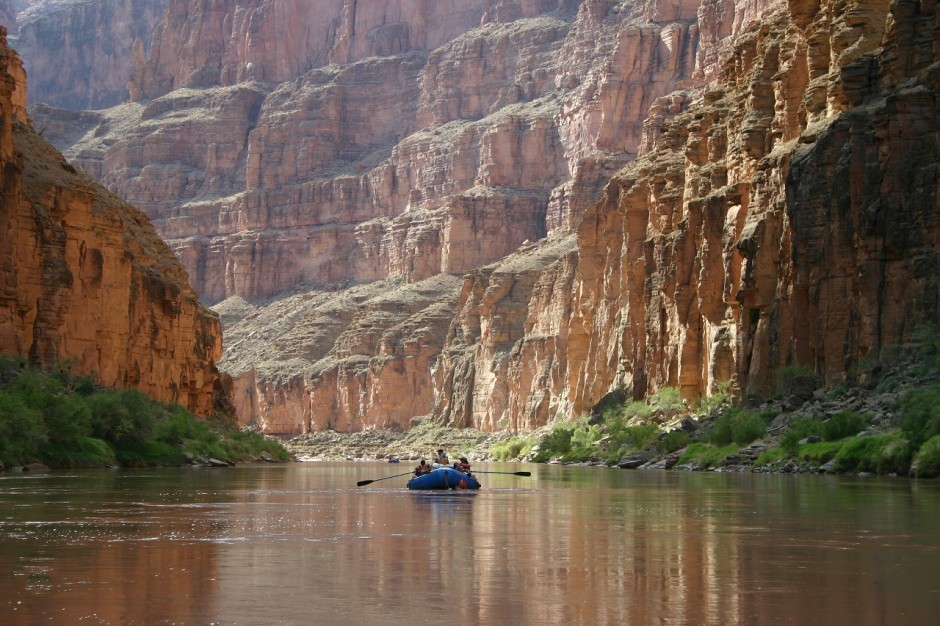 (The Colorado River - Photo by Grand Canyon National Park)
Many people walk the top of the Grand Canyon and consider it crossed off the list—fewer realize what lies at the bottom. You can take the Bright Angel Trail (or the North Kaibab Trail if you happen to be starting from the North Rim) all the way down to the Colorado River, or you can kayak or raft the waters anywhere from one to 25 days. Commercial trips are widely available, but with a much-sought-after permit you can take a "noncommercial" trip and set out on your own.
8. Arizona's Wild Side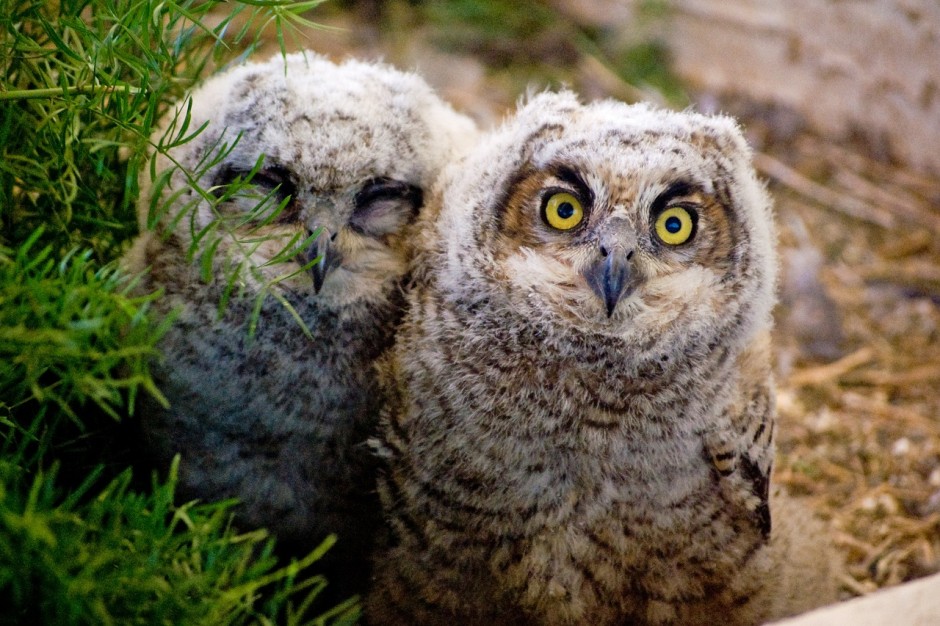 (Arizona's wild side - Photo by Ken Bosma)
Great horned owls are just one of the species that claim Arizona as their home. Though few would be surprised to hear that bald eagles, giant lizards, mountain lions, and snakes roam free across the state, large populations of deer, antelope, elk, and black bears also occupy territory in the more temperate climates of central and northern Arizona. The aforementioned Coconino National Forest is an obvious spot to see a wide variety of both flora and fauna, as are Vermilion Cliffs National Monument and the Havasu National Wildlife Refuge (among many others).
9. The Local Flora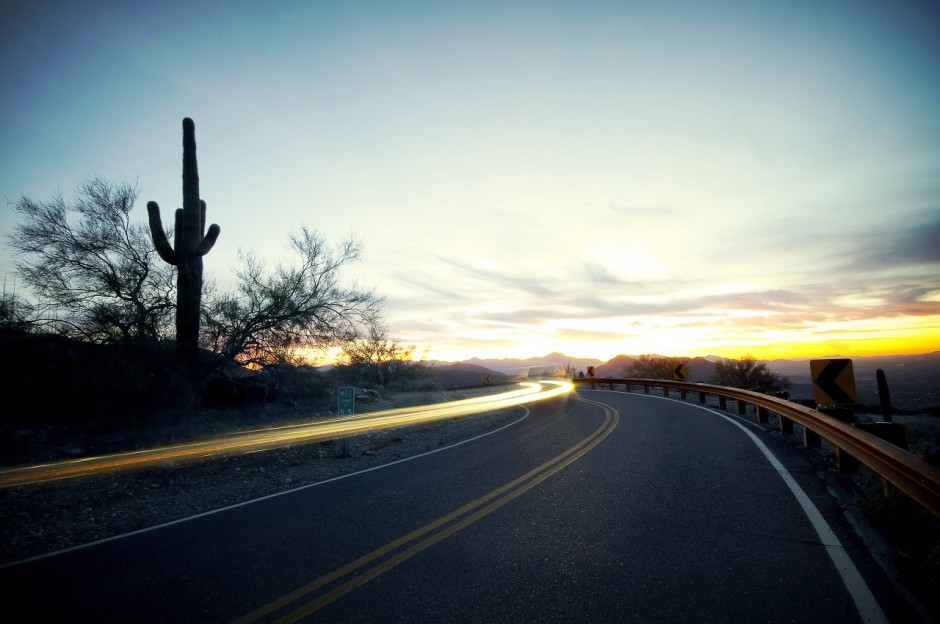 (The Local Flora - Photo by David Salafia)
The majestic saguaro. So close to Arizona's heart that it became the state flower and has its own national park in Tucson. They often live twice as long as humans, and the tallest specimen recorded towered 78 feet. Clearly a plant that doesn't mess around, it also has a secret, gentler side that's more easily visible in April-June: It flowers and produces fruit. If you're tempted to get close, just use caution—it's illegal in Arizona to harm a saguaro.
10. Chiricahua National Monument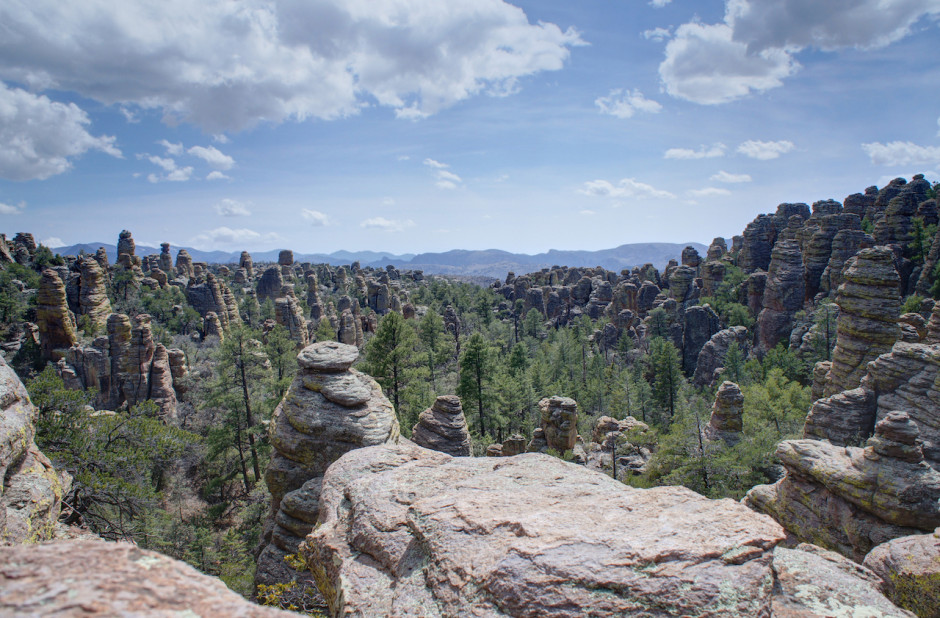 (Chiricahua National Monument - Photo by Denny Armstrong)
In southeastern Arizona, near Willcox, lies the land of the hoodoos—otherwise known as tent rocks, fairy chimneys, or earth pyramids. Whatever you call them, these rock formations are awesome, and Chiricahua National Monument is nearly 12,000 acres of Mother Nature's own personal game of Jenga, with rocks so delicately balanced it begs the question of who or what put them there. The explanation may not be the most obvious, either: Chiricahua and its alien features are the result of a massive volcanic eruption that happened nearly 27 million years ago.
11. Cathedral Rock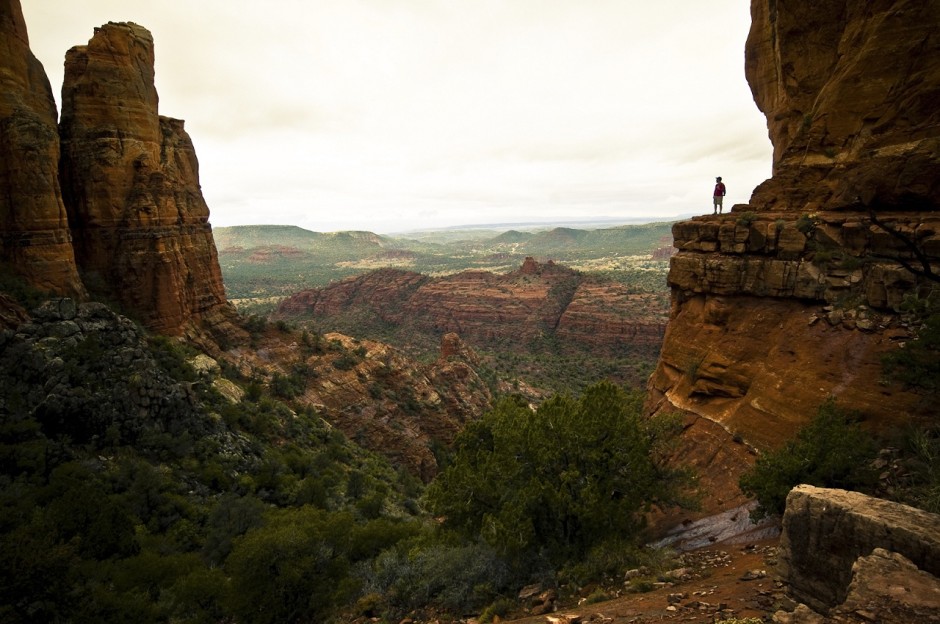 (Cathedral Rock - Photo by Daniel Weinand)
Only a few places scream "Arizona" as loudly as Cathedral Rock in Sedona, rising to nearly 5,000 feet above sea level and found in the ridiculously diverse Coconino National Forest. While most people stop to take photographs from a distance, you can hike the Cathedral Rock Trail (from the Back O' Beyond trailhead) to explore the gaps in the structure, pictured above. It's a short, steep ascent that's much more rewarding than snapping the photograph from miles away.
12. Skateboarding in Rio Rico
(Skateboarding in Rio Rico - Photo by Tyler Bolken)
Being active in the Grand Canyon State doesn't always mean going for a hike or climbing a mountain. Recreational activities are commonplace throughout Arizona, and this snapshot of a skateboarding competition in Rio Rico is just one well-timed example. It's also easy to catch air skydiving, hang gliding, cliff jumping, hot air ballooning, or helicopter touring, too.
13. Watson Lake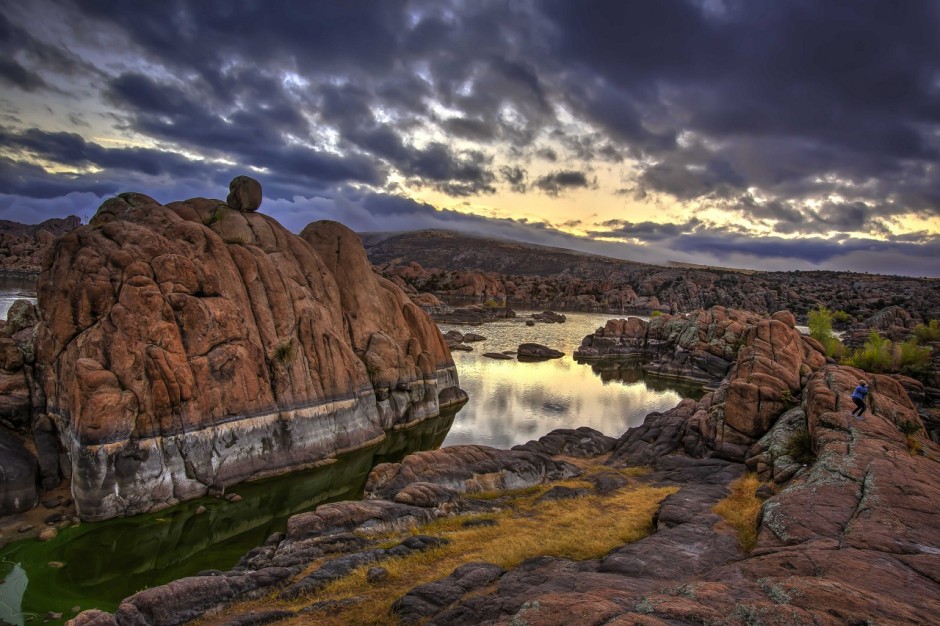 (Watson Lake - Photo by Scott Taylor)
An early twentieth-century dam on Granite Creek in central Arizona created the landscape above. So abnormally beautiful, the city of Prescott bought it in the late '90s, preserving it as recreational land. Spending hours just sitting on the rocks is a completely acceptable activity, though the area is also prime for fishing, climbing the granite cliffs, and, obviously, photography.
14. Organ Pipe Cactus National Monument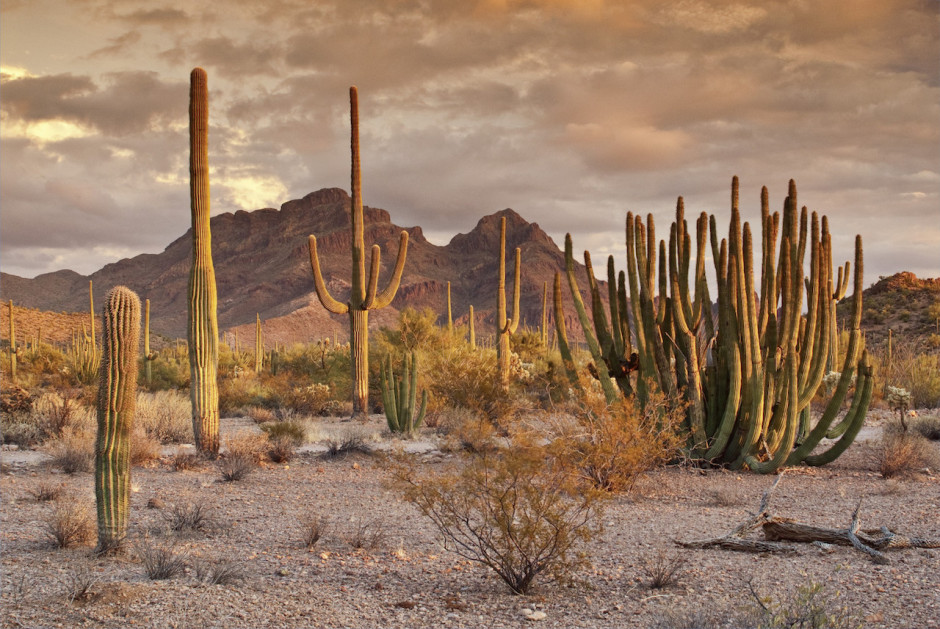 (Organ Pipe Cactus National Monument - Photo by Mambo NumberFive)
The only place you can see organ pipe cactus growing in the wild in the U.S. is in Arizona, near Ajo, right on the Mexican border. Protected as Organ Pipe Cactus National Monument, it's a UNESCO Biosphere Reserve that stretches for 517 golden, prickly square miles. The area might as well be a postcard for the American Southwest—the vistas are how most of us picture the region in our heads, largely in part because these lands have not been tarnished by human activity.
15. The Painted Desert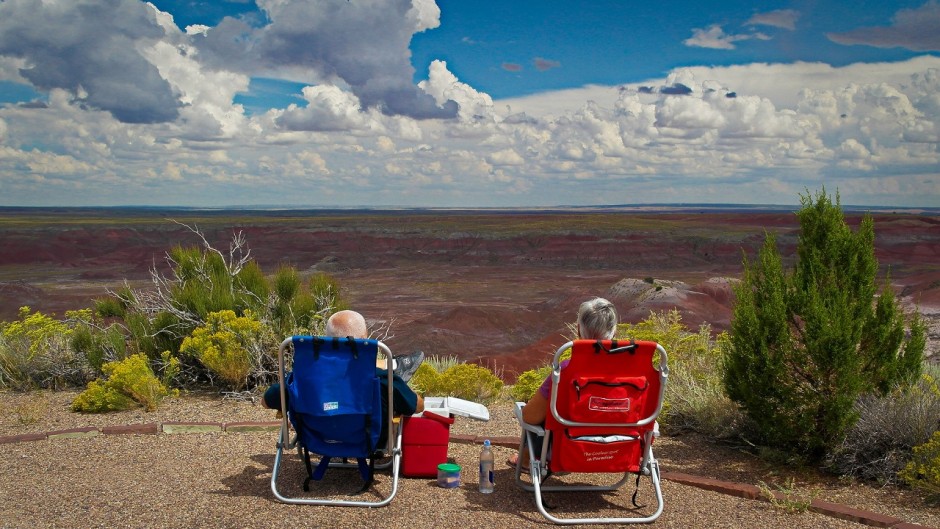 (The Painted Desert - Photo by Nancy)
The Painted Desert is technically badlands, stretching from the eastern edge of the Grand Canyon to near the New Mexico border. The visitor center, just off I-40, is located in Petrified Forest National Park, and is a good place to start and plot your time. There are plenty of hikes and scenic drives to choose from—just be sure you allow time to watch the sunset, when the colors morph from second to second. (Note that some parts of the Painted Desert are on Navajo Nation land and require a permit to access.)
16. Arizona Road Trip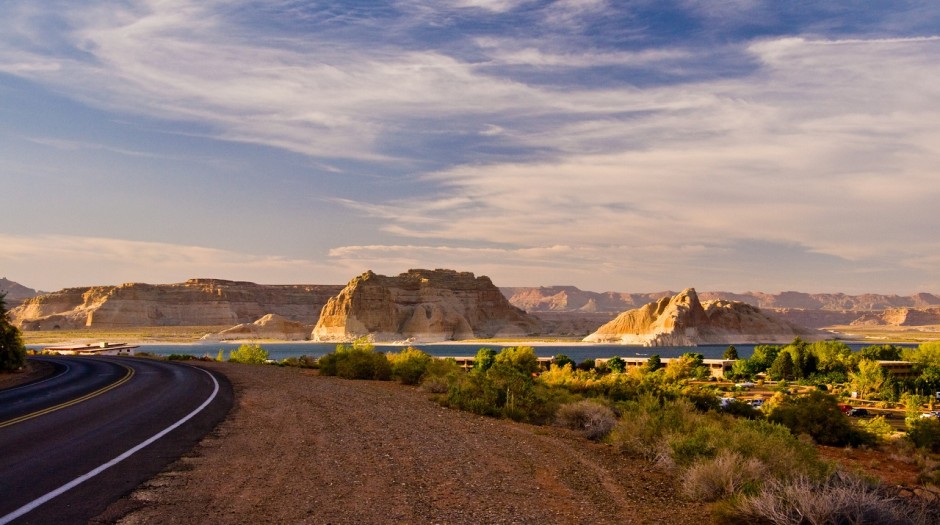 (Arizona Road Trip - Photo by Chris Bickham)
There aren't a ton of places where you feel the urge to pull off to the side of the highway and take pictures of your surroundings. The roads that wander through Arizona do just that, and here road trips don't involve kitschy, whose-idea-was-this stops at enormous frying pans or beer-can houses. Try out Hwy 89/89A from Wickenburg to Flagstaff for everything from Old West sites to red rock canyon vistas, or go for the Apache Trail (near Apache Junction) for massive switchbacks, dirt roads, and an adventure not recommended for RVs.
17. The ASU Art Museum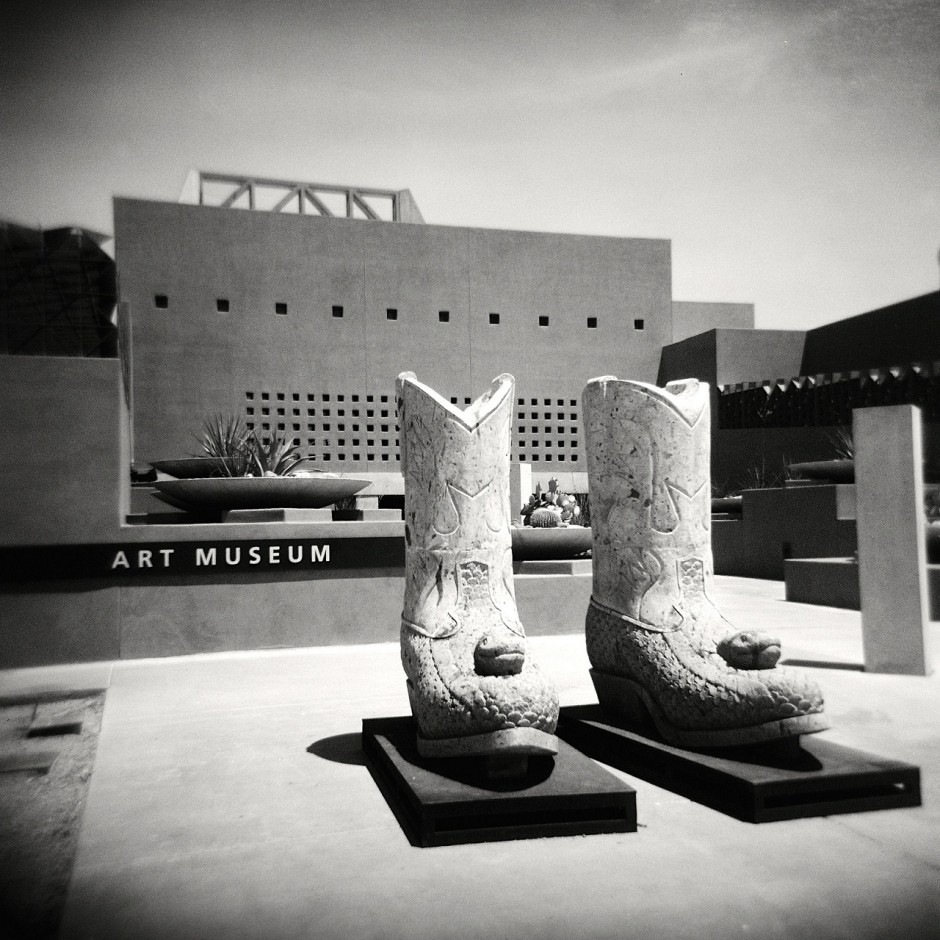 (The ASU Art Museum - Photo by Kevin Dooley)
With a focus on contemporary and Southwestern-style art, Arizona State University's art museum in Tempe presents a side of the state not many get to see. In addition to showcasing ceramics, crafts, and prints dating back to the Renaissance, it also makes sure local artists get highlighted. As a result, it's an art museum with a local-culture feel, and, in an effort to make art accessible to everyone, it's all free.
18. Eagletail Mountains Wilderness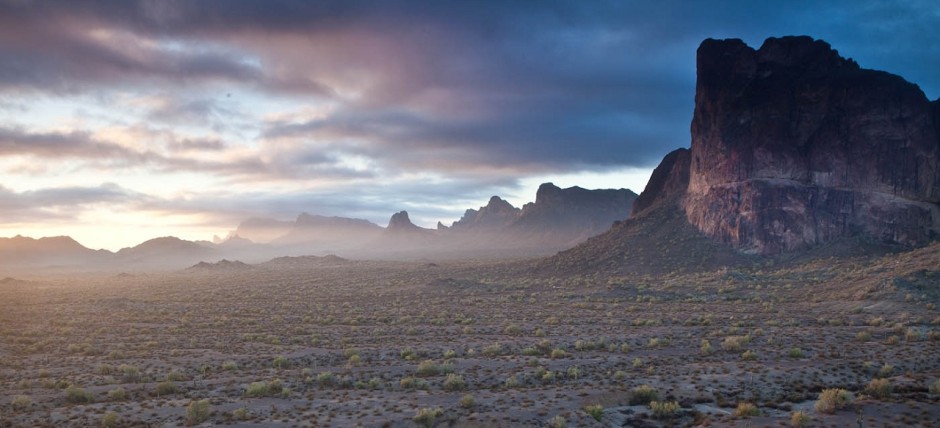 (Eagletail Mountains Wilderness - Photo by Bureau of Land Management)
Sixty-five miles west of Phoenix, Eagletail lies on roughly 100,000 acres and operates largely as an architectural showcase exhibiting the work of Mother Nature. Natural arches, monoliths, sawtooth ridges, and numerous rocky outcrops with other technical names fill the area, making hiking, backpacking, and sightseeing obvious attractions. The Ben Avery trail is the most accessible way to get to the heart of the wilderness—follow it on foot or on horseback.
19. Grand Falls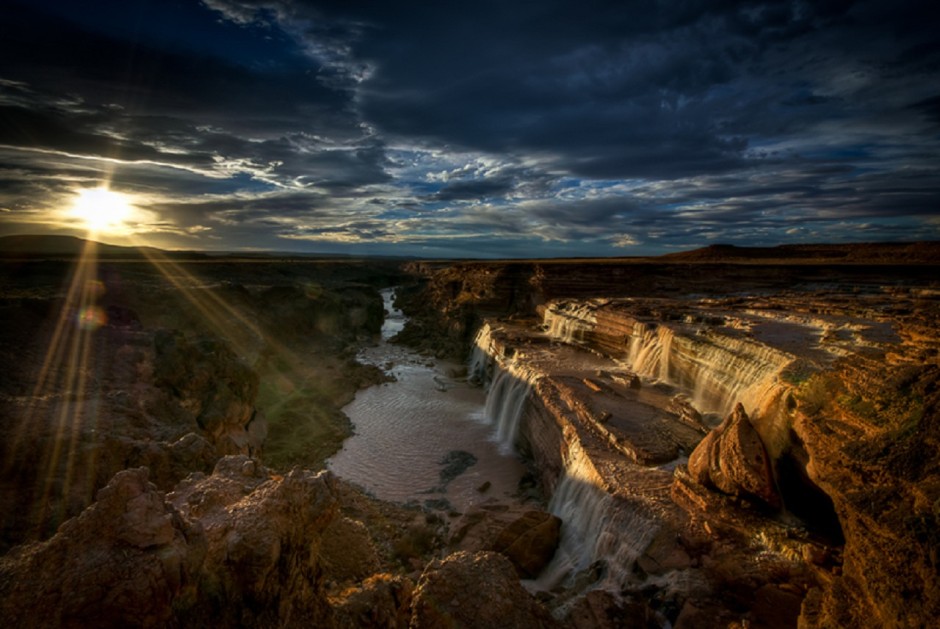 (Grand Falls - Photo by Charlie Stinchcomb)
Can deserts have waterfalls? Technically, yes. Thirty miles northeast of Flagstaff, Grand Falls spills across the Painted Desert and is taller than Niagara—when it flows. Snowmelt and rain make its waters churn, but the dry season often produces just a trickle. When it does run, it's been described as "flowing chocolate." It's not your classic waterfall, no, and that only makes it a more interesting sight. A Navajo Nation hiking permit is required to visit, but that has nothing to do with the skill level required—the trail is a relatively flat half mile.
20. Petrified Forest National Park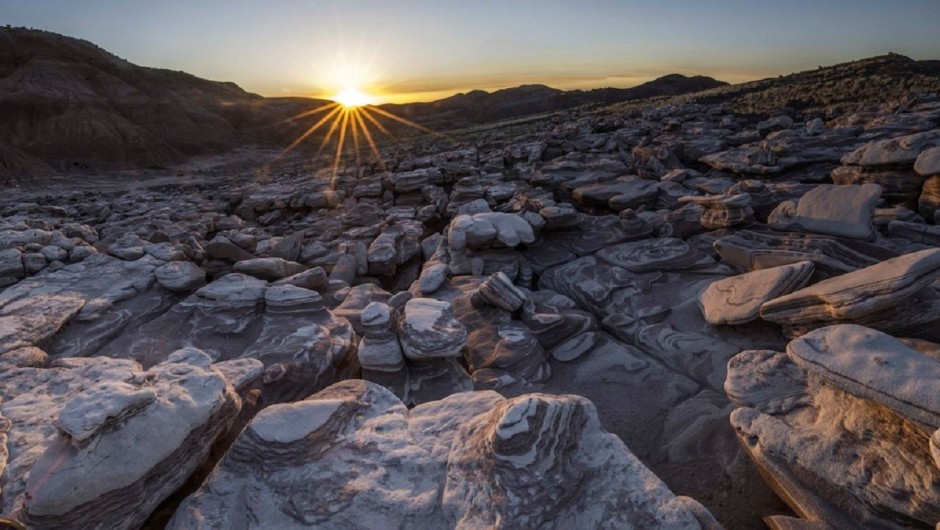 (Petrified Forest National Park - Photo by Andrew Kearns)
Another unique art installation in the exhibit that is Arizona, Petrified Forest National Park, near Holbrook, is a 170-square-mile fossil graveyard that dates back 225 million years. Though petrified wood is the most common sight, there are also tons of fossils of Triassic ferns, shrubs, large amphibians, and even early dinosaurs. There are seven maintained trails throughout the park for hikers, but visitors can also freely wander the wilderness areas—and that's where you'll get your best Instagram shots. If you go, start at the north entrance of the park, and make sure to see the Blue Mesa area and check out the Tepees, the park's most iconic landscapes.
21. Black Mountain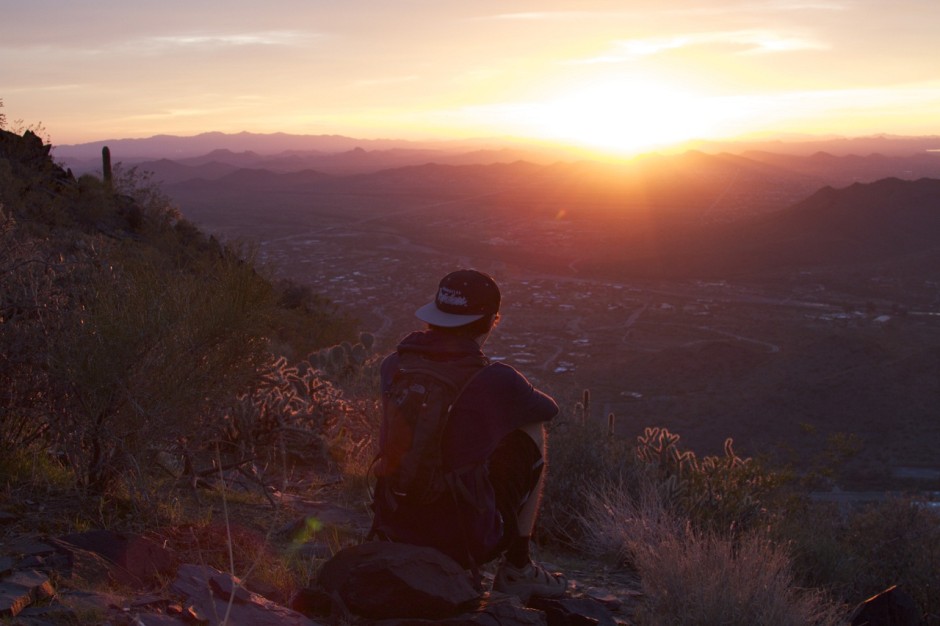 (Black Mountain - Photo by Keenan Turner)
There are many populated places in Arizona set so deeply in gorgeous nature that access to raw earth only feels a stone's throw away. The Black Mountain Trail is one of these spots—it overlooks Scottsdale and is definitely an uphill workout, but it's worth the views. The 2.2-mile round trip is accessible year-round thanks to the always-hospitable weather.
22. The Superstition Mountains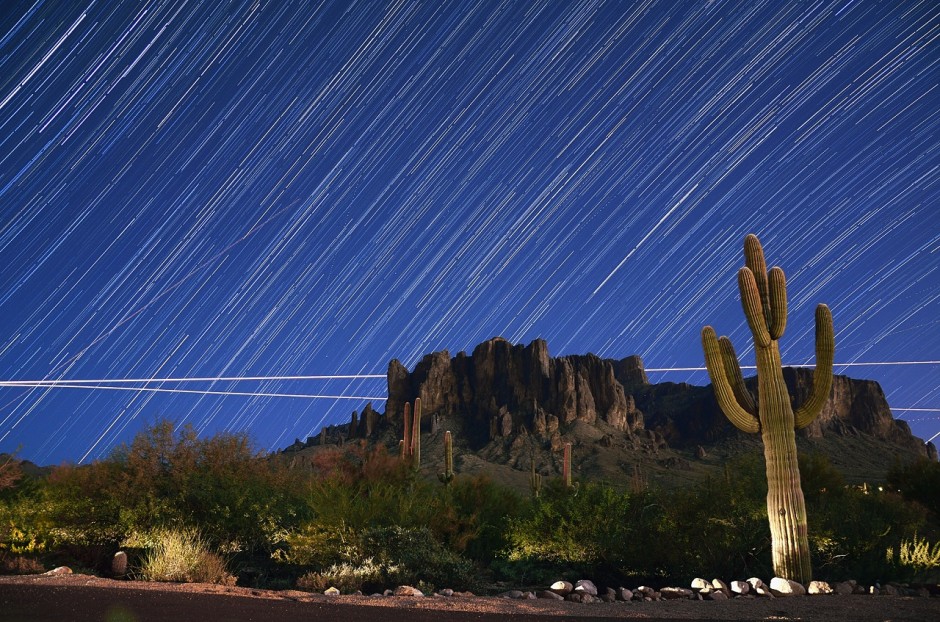 (The Superstition Mountains - Photo by Ryan Cadby)
The Superstition Mountains, or just "the Superstitions," is a range east of Phoenix. Weavers Needle is perhaps the best-known landmark in the area and popular with rock climbers, but Peralta Canyon is another hot spot and leads up to Fremont Saddle, where views of the Needle can be snatched and snapped—best seen at sunrise, sunset, and nightfall. This spot is just another point on the list of architectural glory that defines Arizona.
Originally published at Matador